Remember Macromedia Flash? Back in the day, it was one of the most popular apps used for not just 2D animation but also to make browser-based games.
Adobe acquired Macromedia in 2005 and rebranded Flash software as part of its Creative Cloud suite. And in 2015, Adobe changed it again by renaming it Adobe Animate.
It is still the go-to software for creating animated and interactive designs for everything from online ads to games, cartoons, vector animations, and more. But is it really worth the $20.99 per month subscription?
If you're looking for an app to design an animation for a website or to craft a simple animated cartoon, there are far better and more affordable Adobe Animate alternatives you could use without having to pay for an expensive subscription.
Today, we're taking a look at some of the best Adobe Animate free and premium alternatives you can access to create all sorts of 2D animated content. Most of them are completely free. Have a look.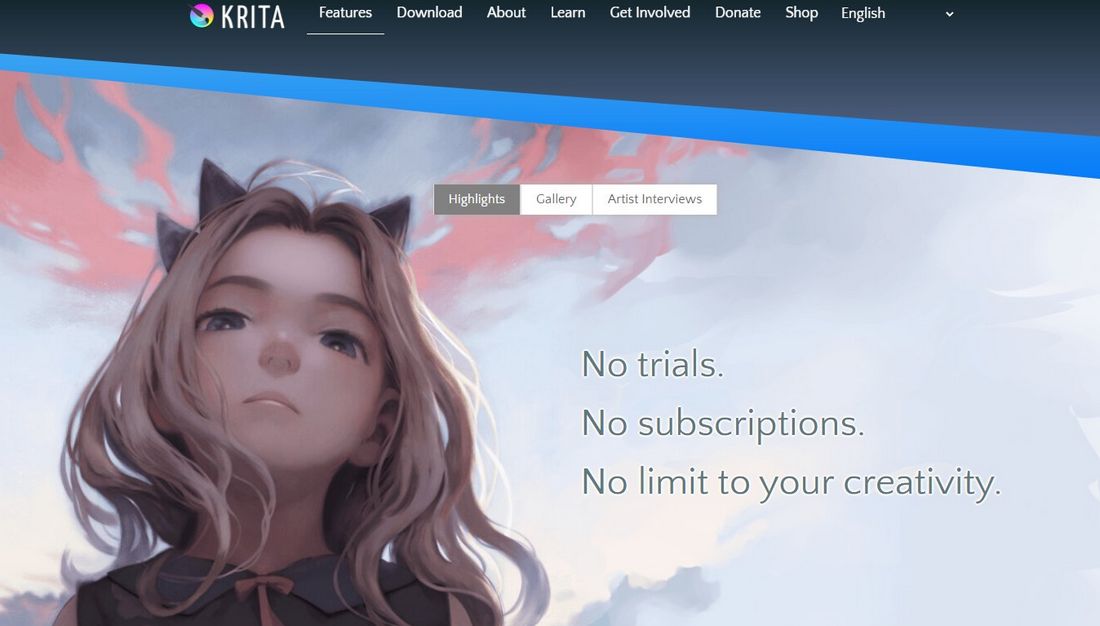 Krita is one of the most popular apps used by artists and illustrators for drawing and painting. Mainly because the software is free to use for as long as you like.
Krita also has animation tools that are suitable for various simple animations. You can even use it to create cartoons and anime-style animated designs and easily convert them into video formats.
Krita is completely free to use but you can support the developers and get automatic updates of the app by paying a one-time price of $14.99. It's available on Windows, Linux, and Mac.
Best Features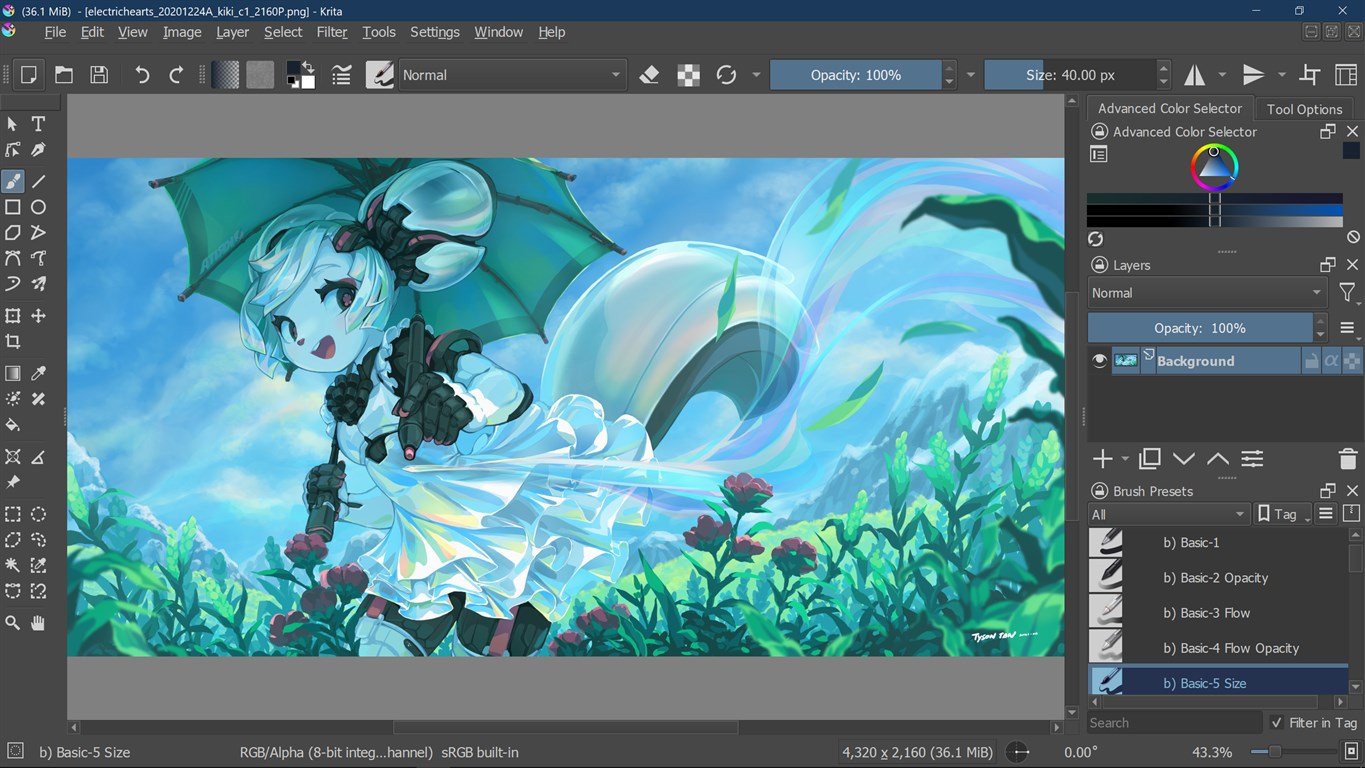 Krita is completely free to use
It's very easy to draw and animate using the editor
It has dockers for timeline, onion skinning, storyboard, and animation curves for better workflow management
You can easily color code and arrange frames
It supports audio imports for adding music and voiceovers
You can export animations to videos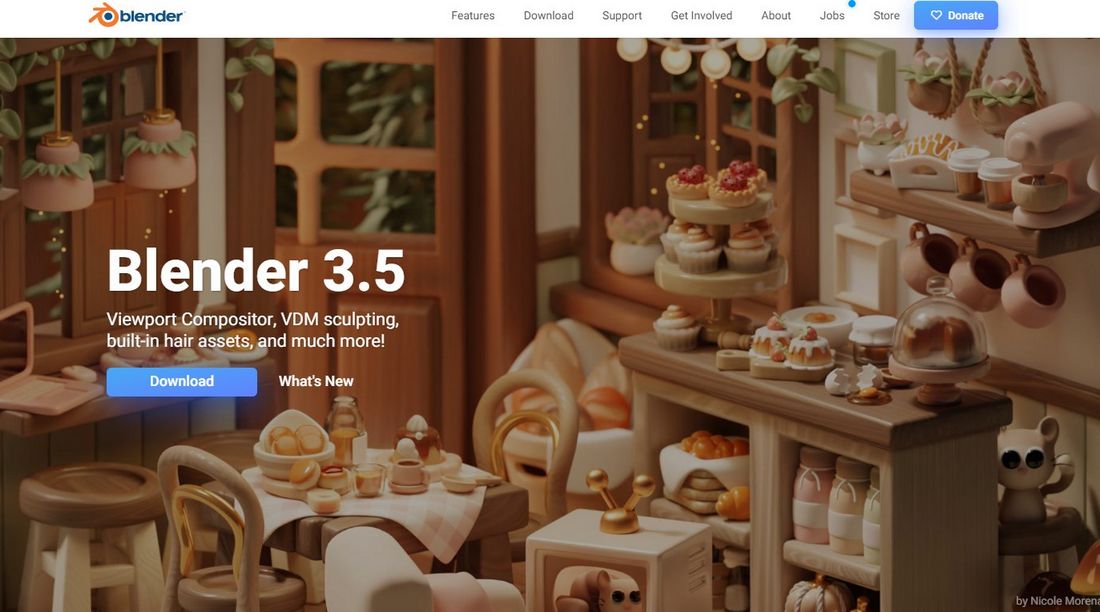 Blender is a popular tool among 3D artists. It's widely used for 3D animations and sculpting. However, you can also use it to create 2D animations and you can get as simple or complex as you want.
One of the many benefits of using Blender for animation is that you can go a bit further and blend 2D designs with 3D to create more unique animations. And since Blender comes with a built-in video editor, it offers a complete platform to even create feature animated films.
Blender is also completely free and open-source.
Best Features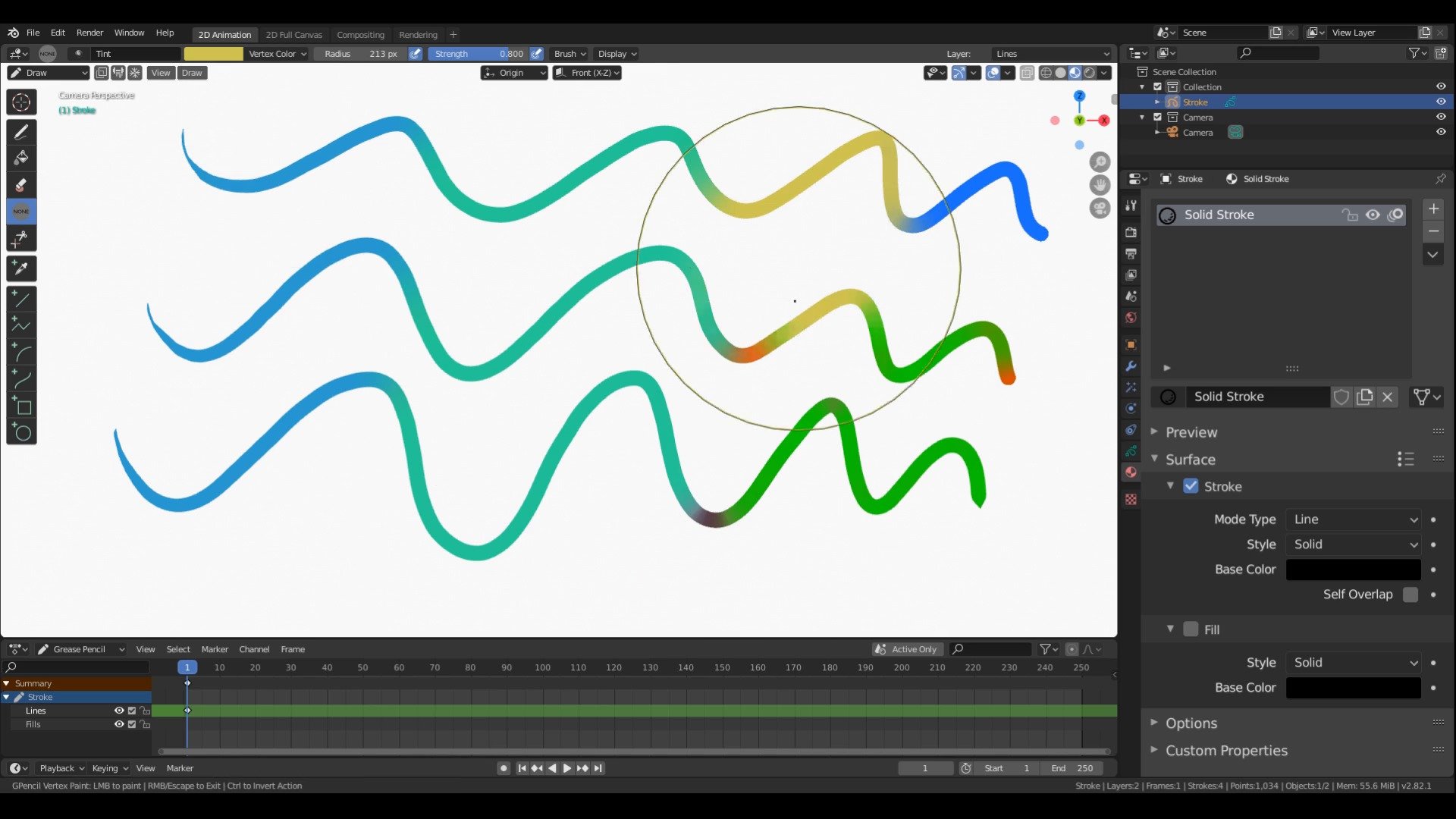 Create incredible animations by combining 2D with 3D
Includes full support for onion skinning
Ability to add cool visual effects
Built-in video editor for editing and audio mixing
Completely free to use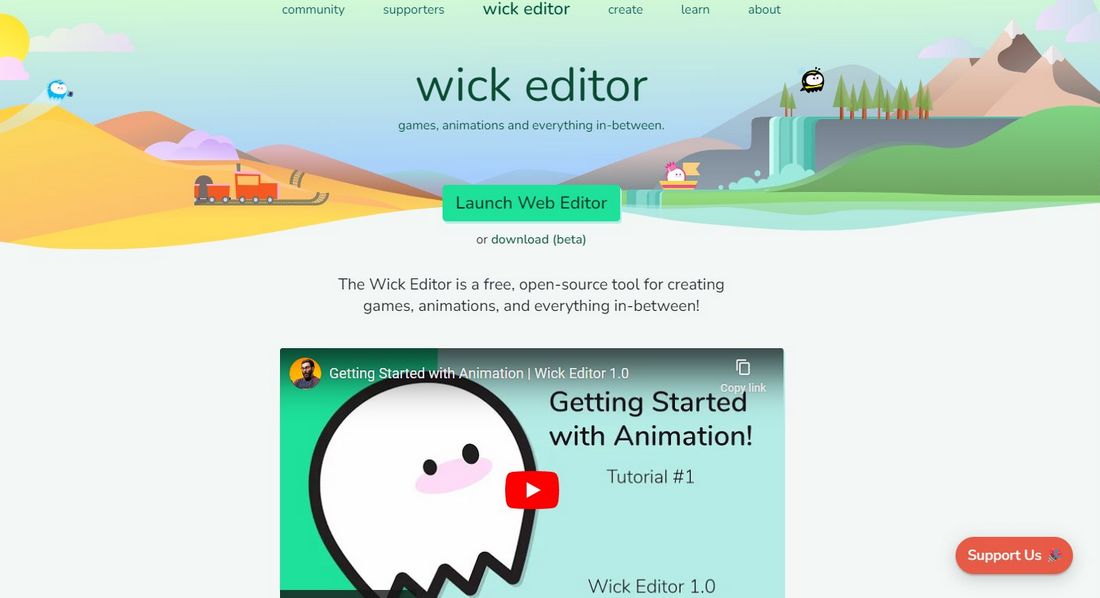 The Wick Editor is another completely free and open-source tool for creating all sorts of animations. You can use it to create animated cartoons, interactive objects, games, and much more.
A great thing about this tool is that it works entirely on the web. It has a smooth web-based editor for creating animations on the browser. If you want to animate offline, there are apps for Windows, Mac, Linux, and mobile platforms too. However, those apps are still in beta.
There are no paid barriers to this app. You can support the developers by making a donation.
Best Features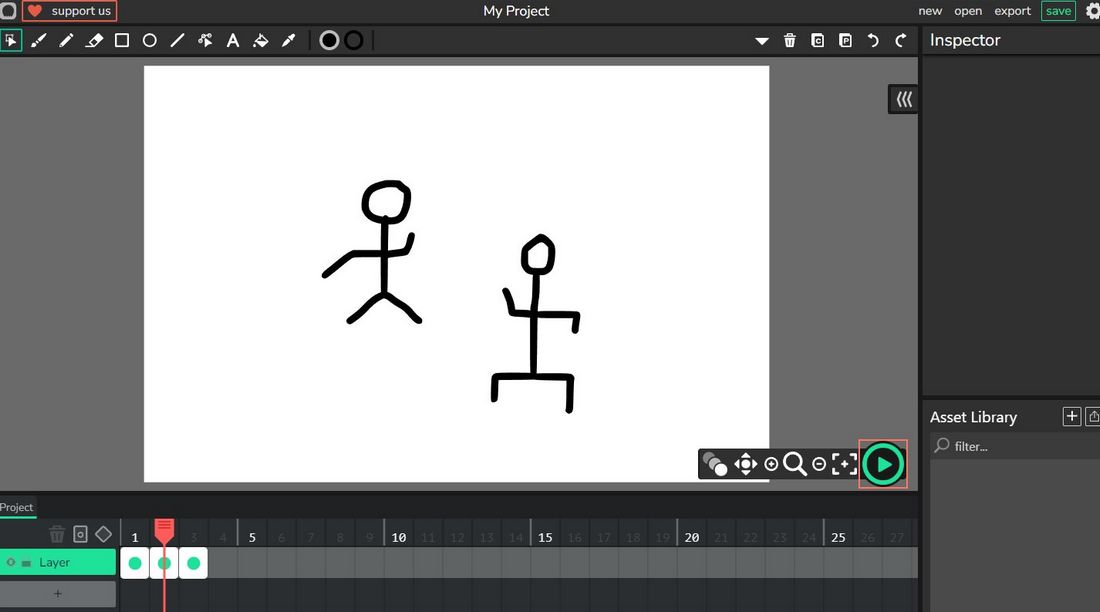 Completely free and open-source
Features a web-based editor for making animations on the browser
Has offline apps for all platforms, including Android and iOS
It's very beginner-friendly and easy to use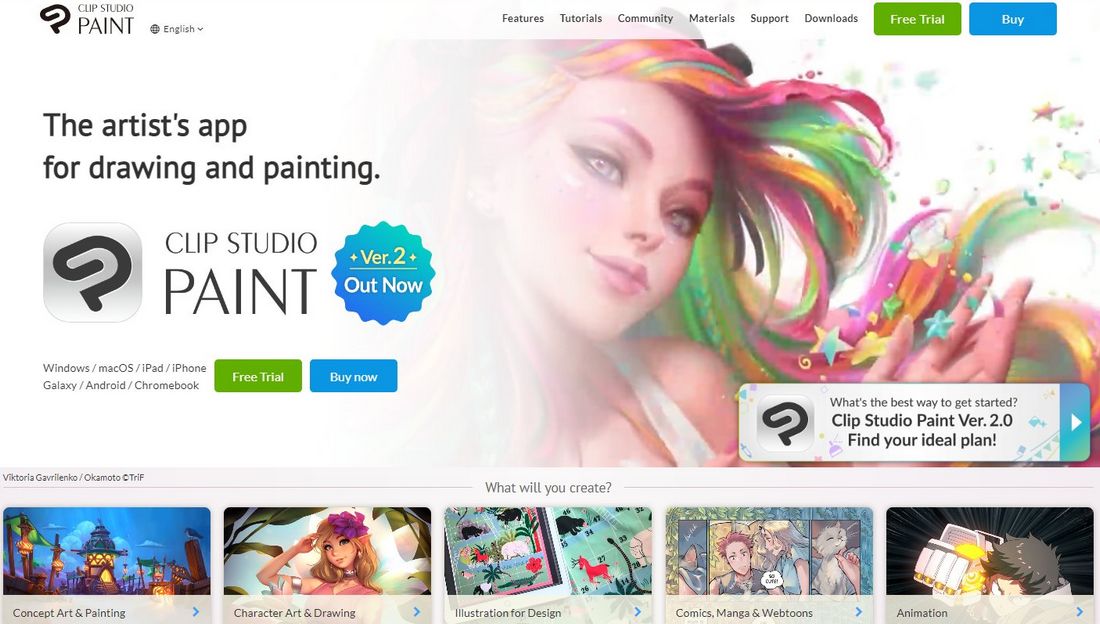 Price: $219 (one-time) or $28.99 per year
Clip Studio Paint is like an upgraded version of Krita. It's the favorite paint tool among professional illustrators, especially manga and anime artists as well as comic book artists.
Clip Studio Paint also has an animation toolkit that allows you to create more advanced animations and even high-quality cartoons. It has a built-in directing platform where you can adjust the timing for each frame, manage camera work, add audio, and much more.
Clip Studio Paint is a premium software. You can buy the base version for a one-time price of just $49.99. You will need Clip Studio Paint EX to access all new features, including the animation tools. It costs $219 for a one-time purchase or $28.99 per year.
Best Features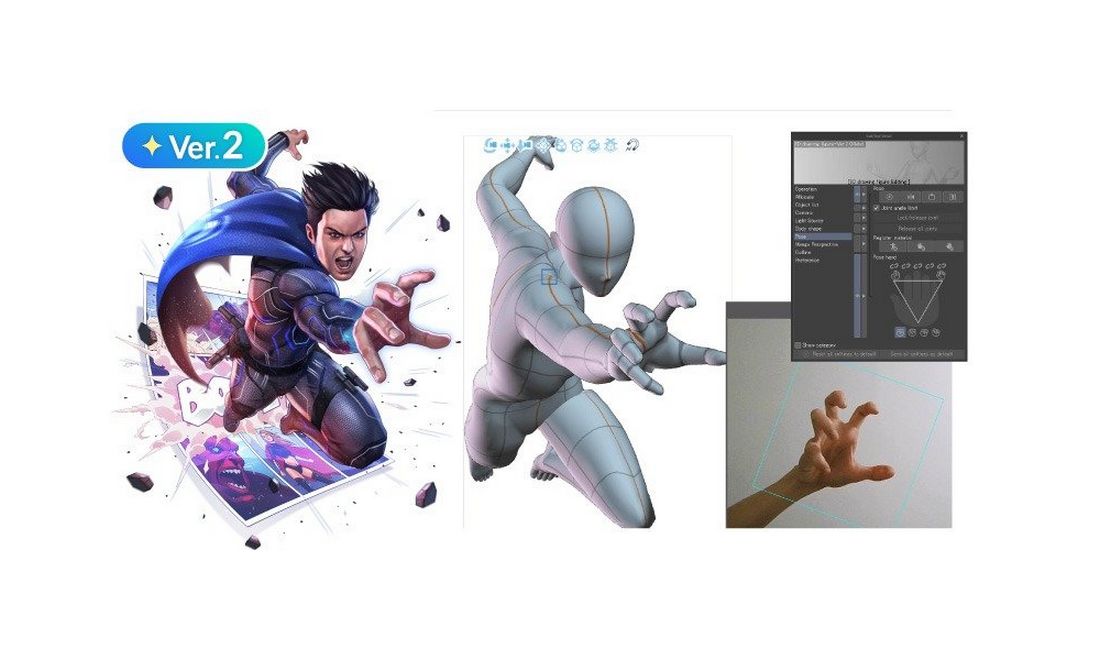 Includes more advanced tools for painting and animation
Add custom camera work to make animations look professional
Add music and voiceovers
Export as an image sequence, GIF, or in video formats
Synfig Studio is another open-source 2D animation software that you can download and use for free. According to its website, it comes with tools capable of producing "film-quality animation".
A special feature of this software is that it doesn't require you to animate objects one frame at a time. It has a much simpler and smoother workflow for creating everything from cartoons to simple object animations.
Synfig Studio is completely free and it's supported by donations. It's available on Windows, Mac, and Linux.
Best Features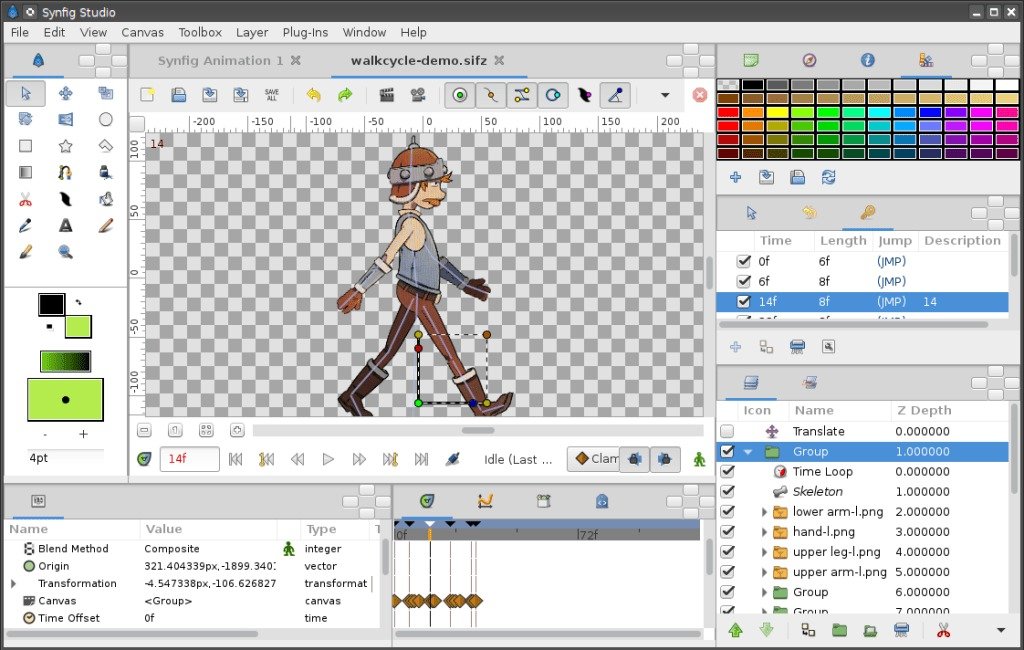 Easily create animations using vectors and bitmap artwork
No need to animate frame by frame
Vector tweening allows you to transform shapes
Features a bone system for controlling character animations
Completely free to use forever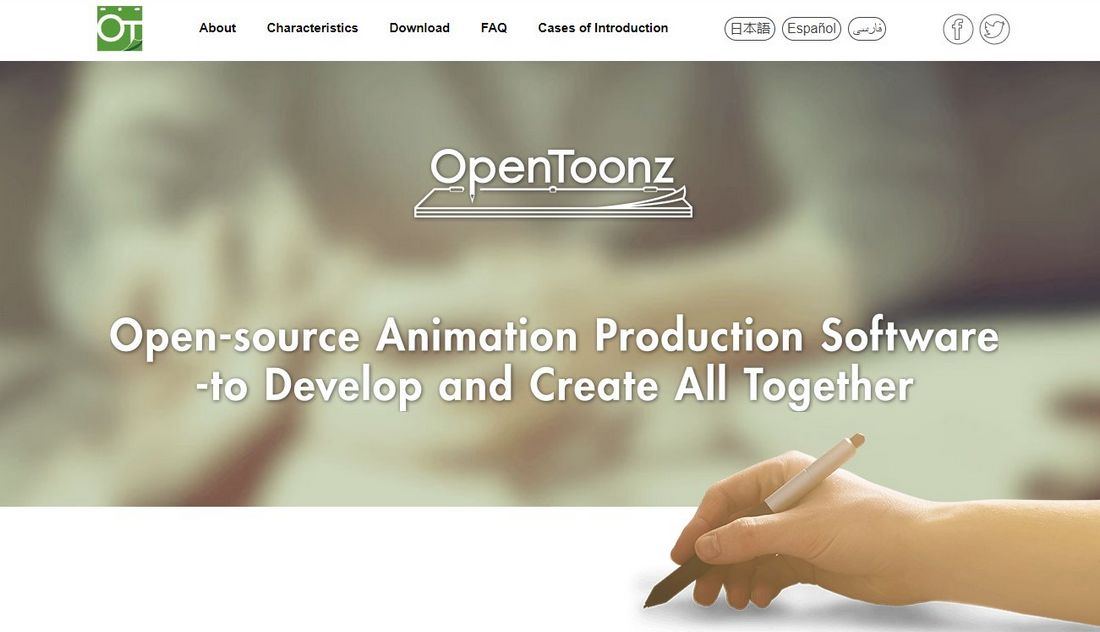 OpenToonz may look too simple or even outdated but it's actually a feature-packed software for making cartoons and animations. It has all the tools you need for painting, editing, and filming.
OpenToonz also has GTS, a scanning tool developed by Studio Ghibli, the legendary animation studio from Japan. Although this feature is only limited to the Windows version of the app.
The software has been used to develop some cuts of animated movies like Princess Mononoke as well.
Best Features
Beginner-friendly editor with complete painting tools
GTS with support for 4 types of scanning
Compatible with raster and vector formats
Includes xsheet and timeline interfaces for editing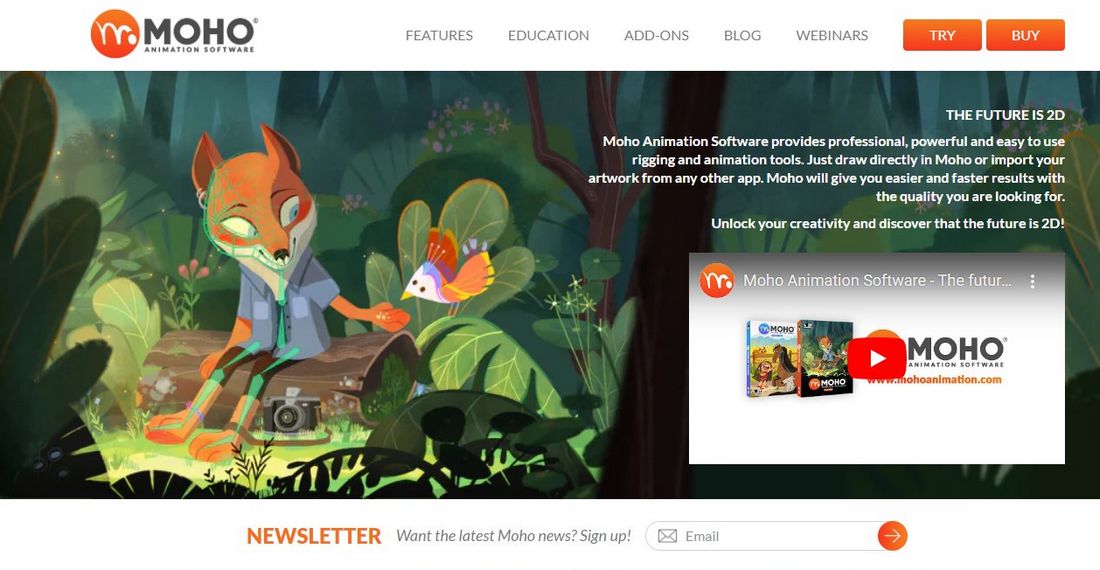 Moho Pro is another great 2D animation software that comes packed with great features. The tool includes everything you need to create all kinds of simple and complex animations, including animated movies.
One of the main selling points of Moho is its powerful rigging system, which will allow you to easily create skeletons and rig characters with less effort.
Moho comes in two versions, the Debut version costs a one-time price of $59.99 and the Pro version comes with more advanced tools at $399.99.
Best Features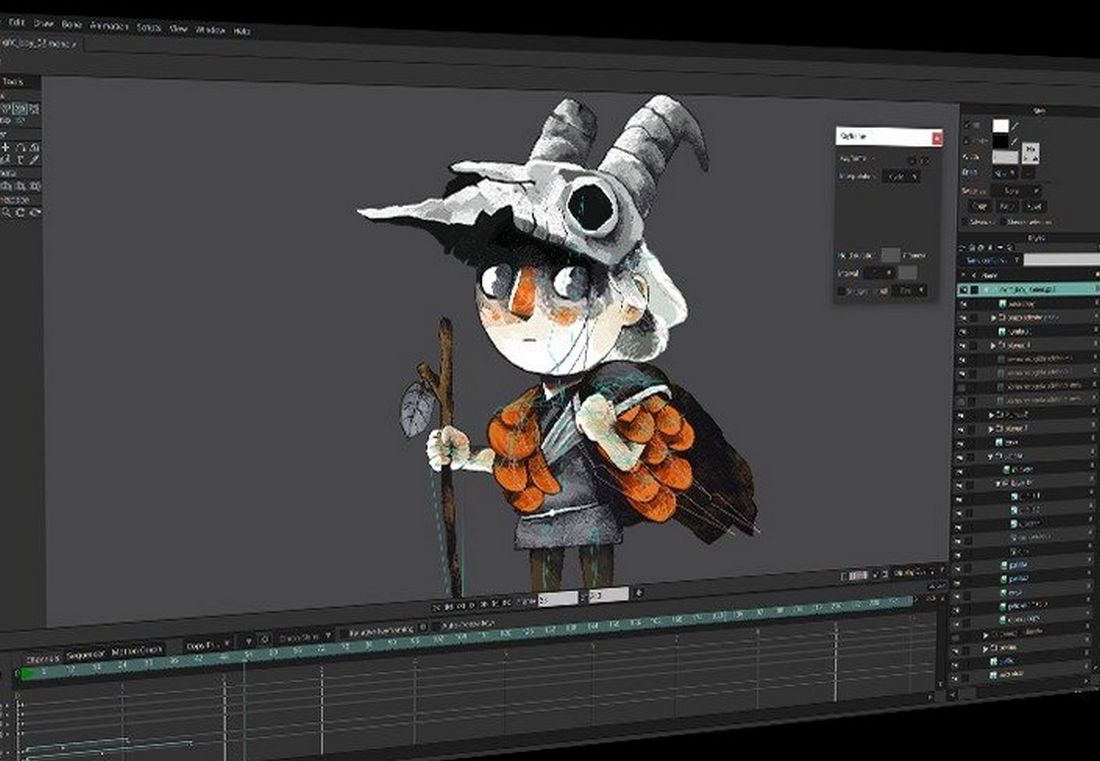 Feature-packed editor for drawing, rigging, and animating with ease
Powerful rigging system for animating characters
Smart bones system to easily change character behavior
Supports imports from Photoshop, Clip Studio Paint, and Procreate file formats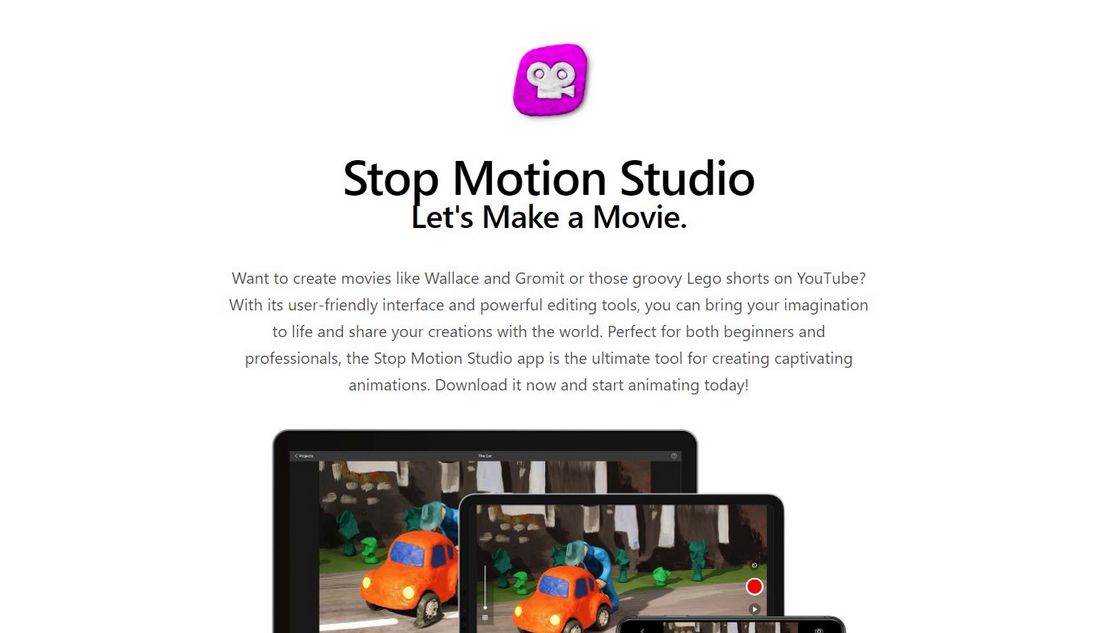 As you may have guessed by the name, Stop Motion Studio is a 2D animation software for creating stop motion-based animations. It comes with many useful tools for creating adorable stop-motion movies using a beginner-friendly editor.
Since stop motion usually involves taking lots of pictures, Stop Motion Studio has Android and iOS apps for easily creating stop motion movies with your phone or tablet. It's also available in Windows and Mac versions.
Best Features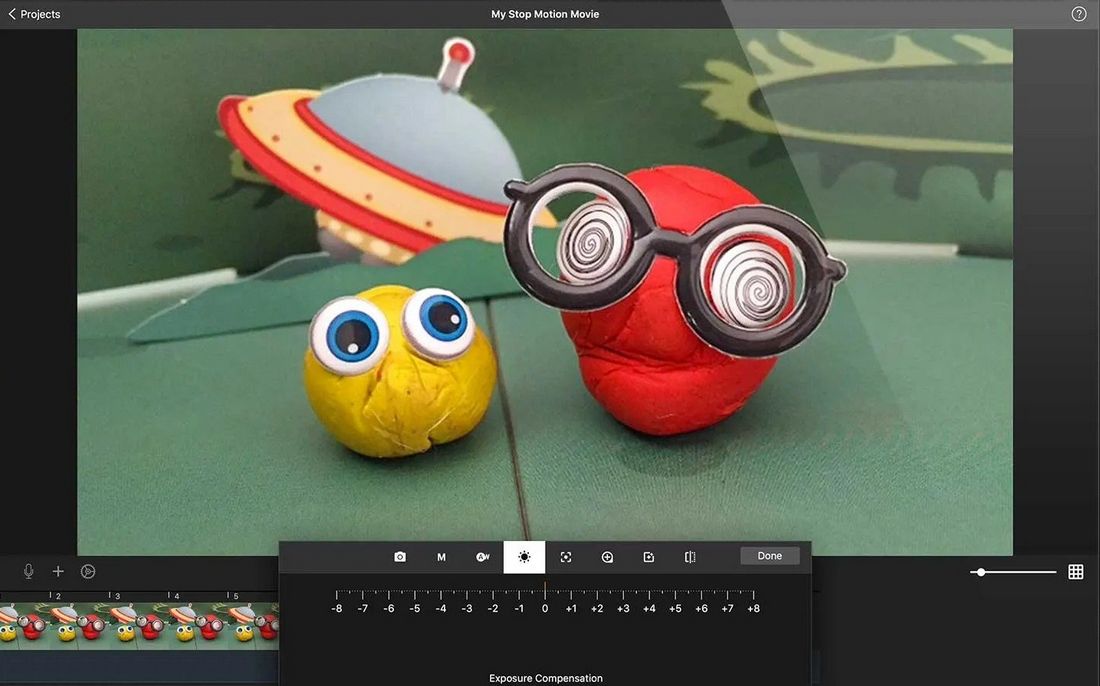 Easily make stop-motion cartoons using your phone or tablet
Edit your movies using a simplified frame-by-frame timeline view
Ability to add In and Out points for playback and looping
Includes grid and onion skin controls
Add sound effects and voiceovers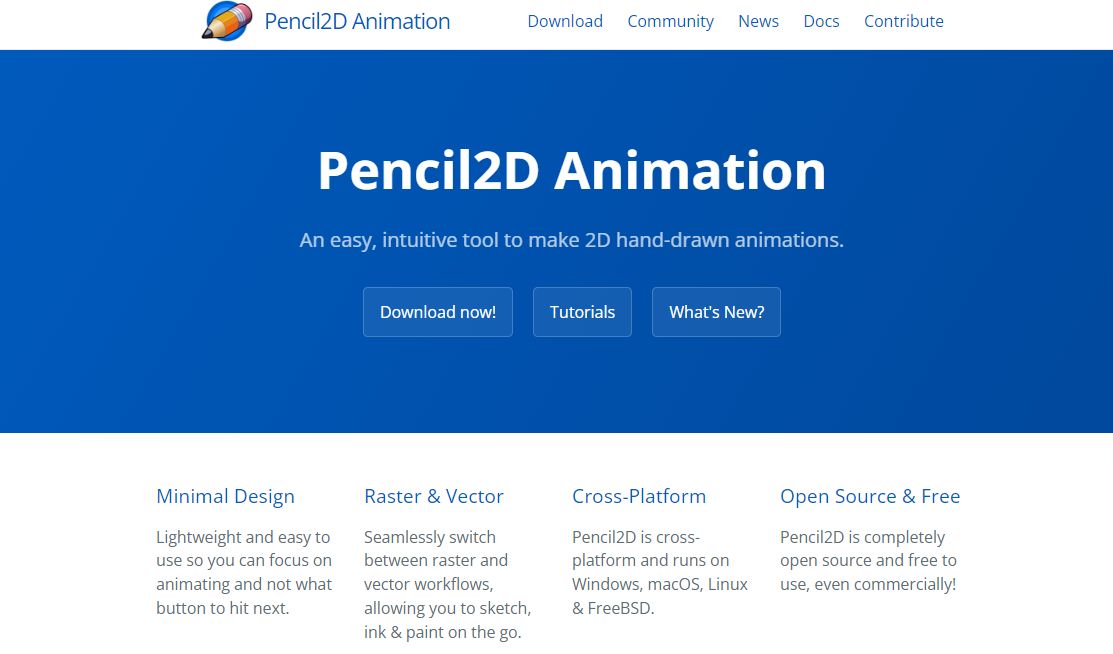 Pencil2D is a very lightweight and simple software for creating 2D animations. Even though it's not as sophisticated as the other software on this list, Pencil2D is ideal for basic animations and simple cartoon creations.
Pencil2D is also open-source and free to use. However, its development has been a bit slow. The last time the software was updated was on February 2021.
Best Features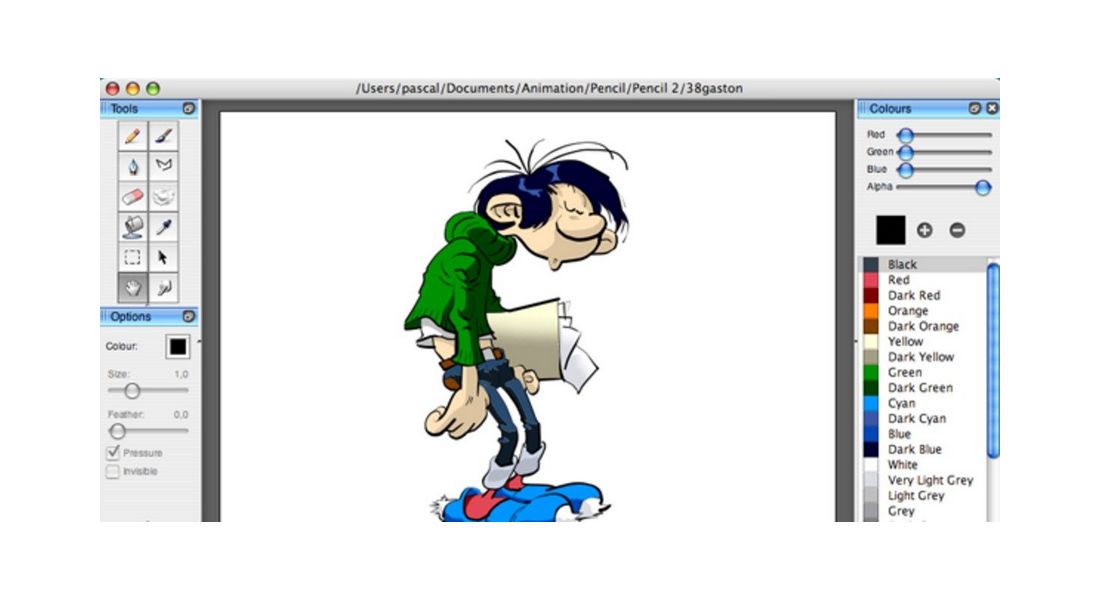 Lightweight and beginner-friendly editor for creating basic animations
Easily work with raster and vector workflows
It's completely free to use forever
Available on Windows, Mac, and Linux platforms
Toon Boom Harmony is the most advanced and feature-rich software on our list. It's also the most expensive option, actually more expensive than Adobe Animate.
Still, we wanted to highlight this software on the list for its versatility. For example, Toon Boom has versions of the software specifically designed for gaming-related animations, as well as for storyboarding, and even for feature film-level productions.
The only downside to using the software is its pricing, which starts at $27 per month for the Essentials version. Still, you might prefer this software to Adobe Animate for its smooth editor and simple workflow.
Best Features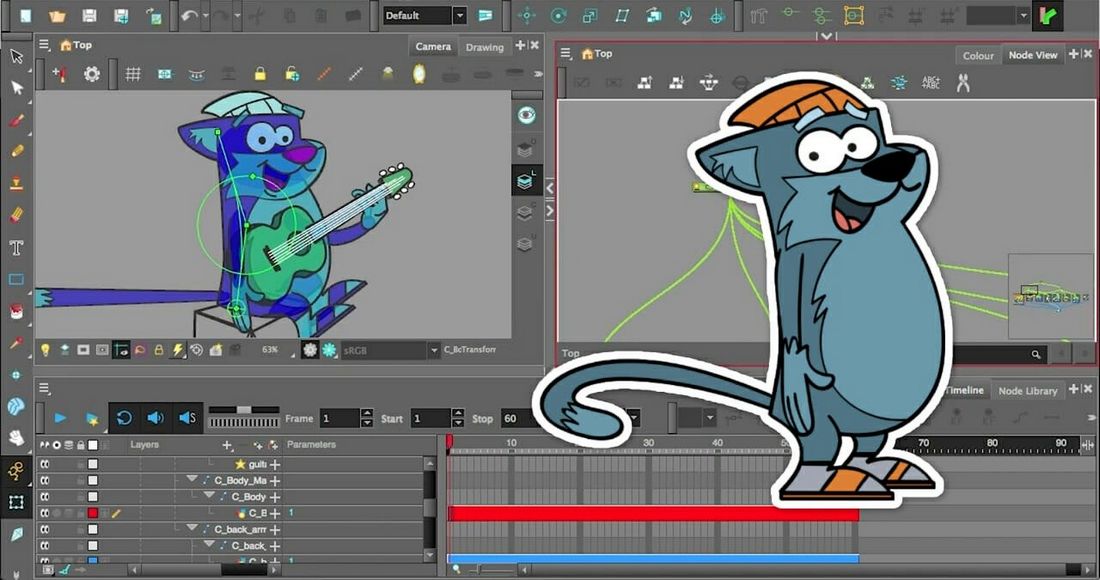 Offers advanced and flexible tools for everything from drawing to rendering
Uses a powerful Drawing Engine for precise and smoother animations
Supports all styles of animations from paper animations to digital paint and more
Ability to integrate 3D elements
Add music, sound effects, and voiceovers
Which 2D Animation Software Is Best?
Picking the right 2D animation software will depend on what type of work you want to do with it.
If you're looking for an app to create cartoons, Moho Pro is a great software for the job. Or Krita, if you prefer a free alternative.
For other web-based animations and creations, The Wicks Editor and Blender are all great for the job.
Most of the software we talked about are free to use. Even the premium ones have free trials. Be sure to test them out to find the perfect software for your work.