Freelancers rely on tools to help make work-life easier. That's especially true for tools that relate to running your business – the less creative part of the job.
Indy is an all-in-one freelancing platform packed with the tools you need to get work done. It helps you out with everything from contracts and invoices, to calendars, chats, and proposals. All with a slick interface, and a seamless way of working with clients.
Here's a look at how it works.
What is Indy?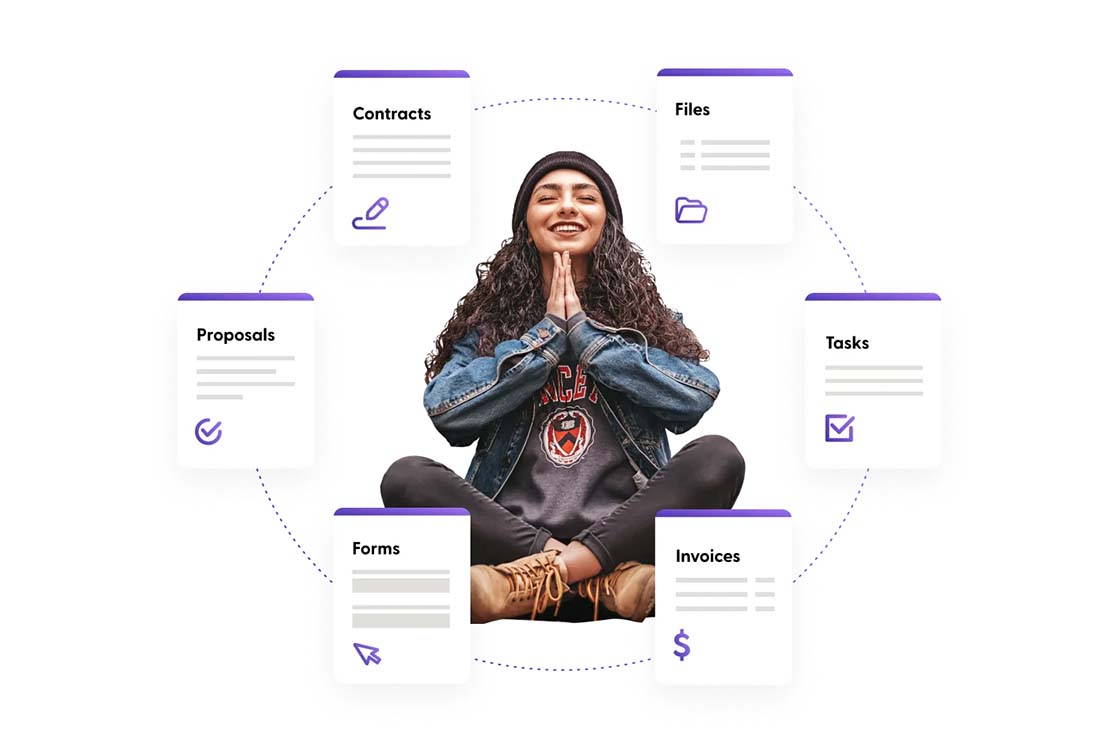 Indy is a tool that will help you keep your business together. It's designed for freelancers and independent workers that need to manage productivity and manage contracts and invoices in one location.
Indy has a mission to "give independent professionals the power to own it: their work, their success, and their way of life."
The beauty of the tool is that everything you need to run your business is included, keeping you from having to subscribe to and use multiple tools to get work done. This can help streamline processes and make it easier to manage everything from proposals and contracts to time tracking and invoicing. Then Indy keeps track of all your documents in one place with an organized filing system, even if you aren't the best record keeper.
The tool includes templates and calculators to help you make smart business choices as well.
Indy has a mission to "give independent professionals the power to own it: their work, their success, and their way of life." The company is based in Santa Monica, California, USA, and has offices in Belarus and Poland.
The philosophy behind the platform is rooted in trustworthiness, human interaction, simplicity, the evolution of the community, and fairness.
Contracts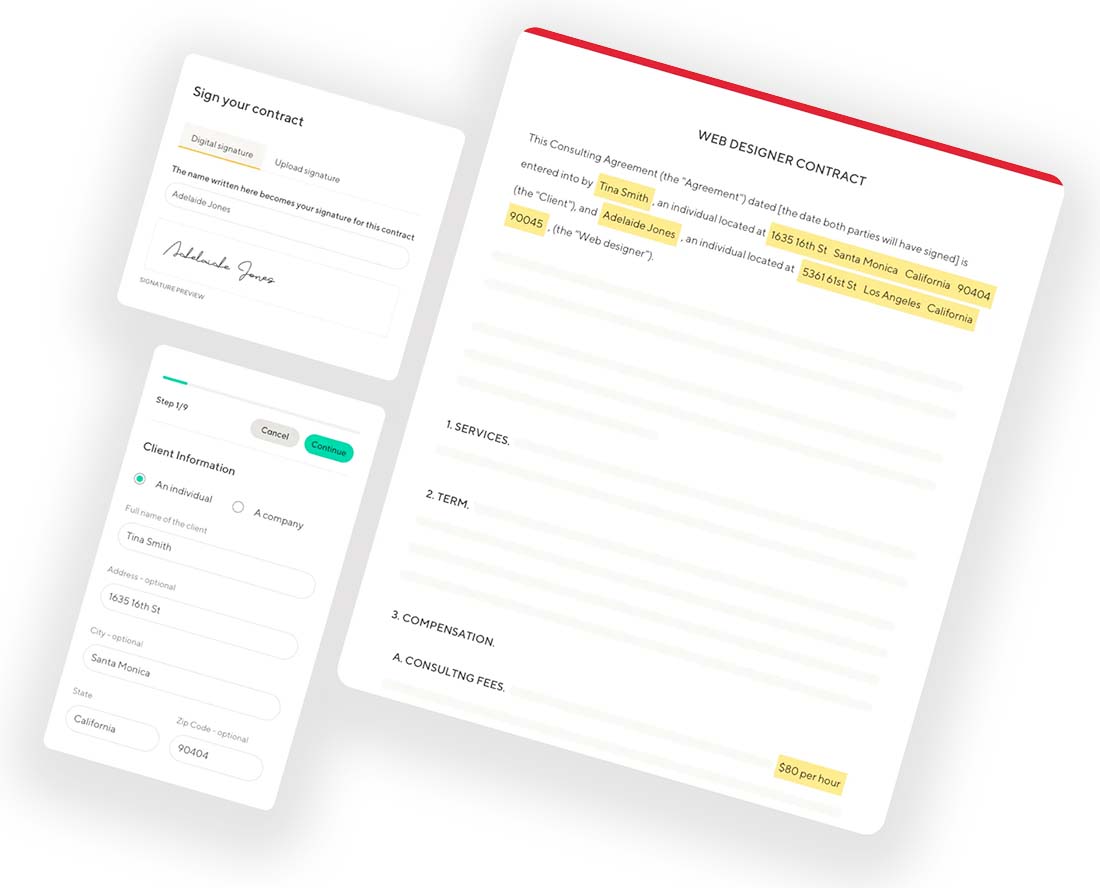 Unlike some other tools, your clients don't need an account to view and sign documents.
One of the most helpful parts of Indy is the contracts tool.
Indy allows you to create, send, and gather signatures on contracts in a single location. And you can do it all digitally.
The thing that might be even more valuable for many independent workers is that Indy also includes a collection of job-specific contract templates that you can customize and use in minutes, including:
Non-disclosure agreement
Copywriter
Consultant
Digital Marketer
Designer
Content creator
Photographer
Virtual Assistant
And more
There are dozens of templates available to work with, in categories including consultations, writing, video and photography, financial services, marketing, design and development, influencers, and more.
Unlike some other tools, your clients don't need an account to view and sign documents. This makes it easier for you to get contracts and documents back quickly and without having to print and send them.
Invoice Templates and Tools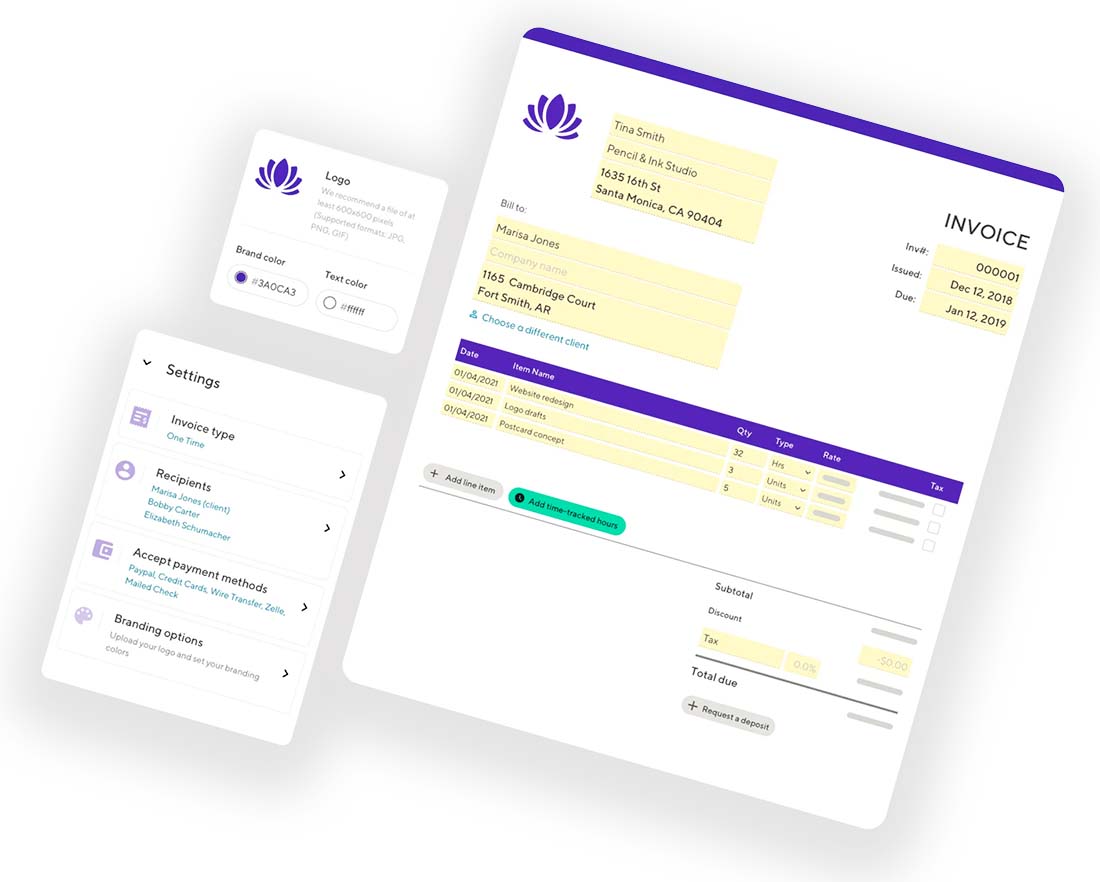 Indy's invoice templates and tools can help you get paid on time. You can create invoices in just a few minutes and they connect to standard payment processors so your clients can pay online instantly.
Integrated payment options include Stripe and PayPal (both accept all major credit cards) and manual payment options include Zelle, mailed checks, or direct deposit.
You can brand each invoice template for your business – logos, and colors – so everything has a polished and professional look and feel.
Invoices also include some smart features such as the ability to link hours directly to invoices with the time track tool.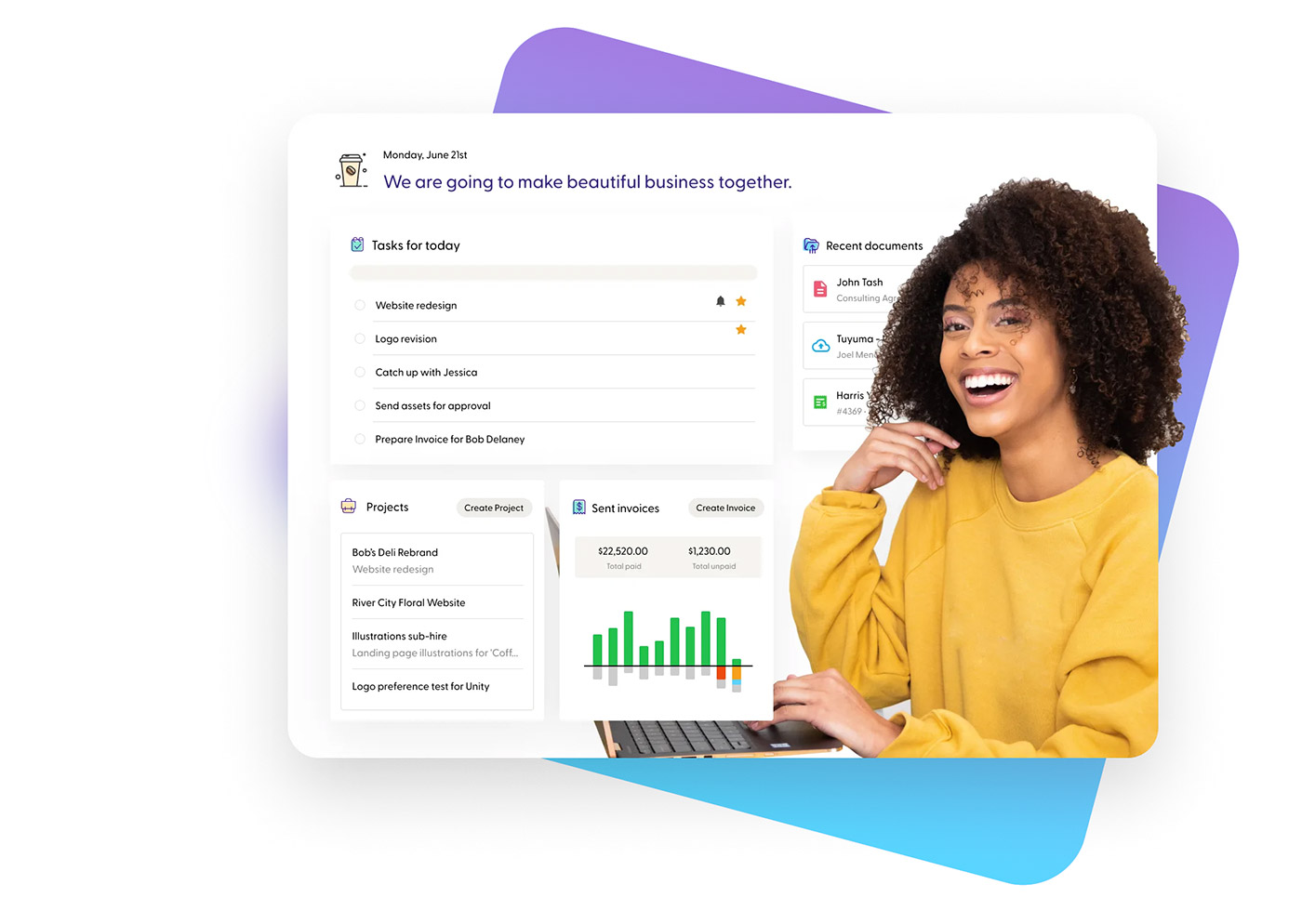 Files Tool
The Files Tool is a bonus for designers. It allows you to share work with clients to help streamline the approval process.
Once you upload a file using the tool, clients can make comments and offer feedback and approve contracts, designs, or almost anything with just a click. You can store any type of file from documents to videos and uploading is easy.
You can add other people to files as well so that they can comment or provide other feedback. Then send for approval to facilitate the process all in one platform.
Other Key Features
In addition to contracts and invoices, Indy is pack with other features and tools to help streamline your business processes.
Other key features include:
Chat functionality for integrate communication
Calendars to keep track of everything for your business
File storage
Forms
Proposals
Time tracker to manage workflows
Task tool to keep track of everything
Ability to accept multiple payment methods securely
Business calculators (free to use on the website)
Contract, invoice, and proposal templates
bundled business tools
Pricing
Indy has two pricing tiers that are affordable for freelance and independent workers, including a free option.
You can try out the tools and get started free and without a credit card.
The free plan includes the ability to create 2 invoices, contracts, and proposals and storage of 1 GB. Forms are also limited and the time tracker allows for 15 total. You do get full access to tasks, calendars, chats, payment methods, and apps. The custom branding option is not included.
The Pro Bundle includes unlimited access to everything Indy offers including customized branding. The pro plan is $5.99 per month.
Conclusion
Indy has a robust set of tools in a highly affordable package. For just a few dollars a month, you can manage your business easier and all in one place.
With a free option to test the software, it is definitely worth checking out if you are trying to find a way to better manage your freelance or independent business. Get started today.