Zen Flowchart is billed as the simplest flowchart maker out there… and it might just be an accurate description. This tool makes quick work out of creating flowcharts and removes a lot of the complexity and frustration you might have found with other apps.
It's easy to use and helps you manage and organize information in a visual way. From simple flowcharts to mind maps to wireframes, it can do it all.
Here's a look at the tool, as well as some of the types of projects it can help you create.
What is Zen Flowchart?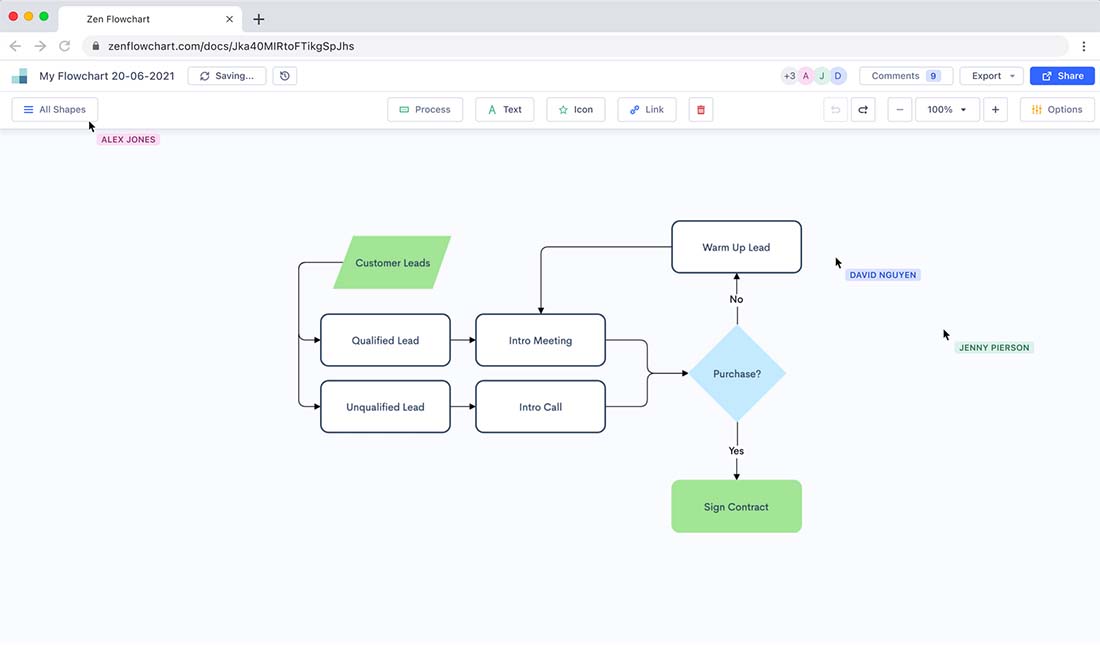 Zen Flowchart is an online tool to create flowcharts as well as other graphic elements.
The free flowchart maker also has export and publish features, so you can share your work.
It is marketed as the simplest online software to create flowcharts, organizational charts, process charts, sitemaps, and more. The minimal and intuitive user interface is easy to use. The free flowchart maker also has export and publish features, so you can share your work.
The tool features drag and drop building with industry-standard shapes and symbols so you don't have to recreate the wheel to build effective and understandable flow charts.
The tool is also used by more than 1.6 million users, so you can trust that it works pretty seamlessly. Plus, it earned Product Hunt #1 Product of the Day recognition.
Types of Flowcharts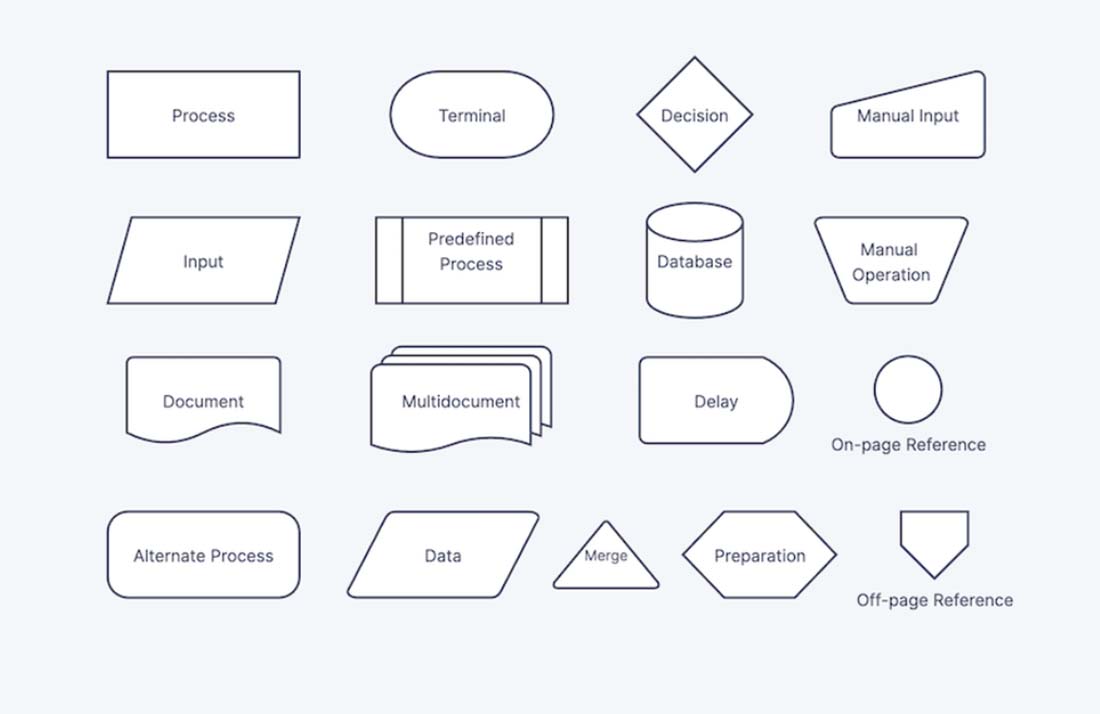 A flowchart (or flow chart, depending on who you ask) is a diagram that visually shows a process. It uses blocks and shapes that are connected by lines and arrows to denote flows and how something works. This type of diagram can make complex information easier to understand and is used in a variety of industries.
There are flowcharts for almost everything. Some common types of flowcharts include:
Process Flowchart
Data Flow Diagram
Swimlane Flowchart
EPC Diagram
SDL Diagram
UML Diagram
Sitemap
Wireframe
Flowcharts are used or a number of applications, including:
Documenting processes
Presenting solutions
Brainstorming
Designing systems
Explaining decision making
Storing information
Showing how something works
Zen Flowchart uses the basic symbols of flowcharts so that you can create based on industry standard and for user specifications. The four primary symbols include:
Process (rectangle) to represent steps on a path
Terminal (oval) to represent beginning or end of a process
Flowline (line with arrowhead) to show progress or direction
Decision (diamond) to show next step in a process
You can see all of the standard symbols in the image above.
How It Works
Zen Flowchart gives you the ability to create a flowchart in just four steps. (It doesn't get much easier than this!)
Step 1: Map out the major steps in your chart. This might include sketching important elements but won't get too deep into details.
Step 2: Start to fill in the steps and details. This works best by working through a process in chronological order.
Step 3: Test the results. Work through the steps to ensure you didn't forget anything.
Step 4: Get feedback and share.
Key Features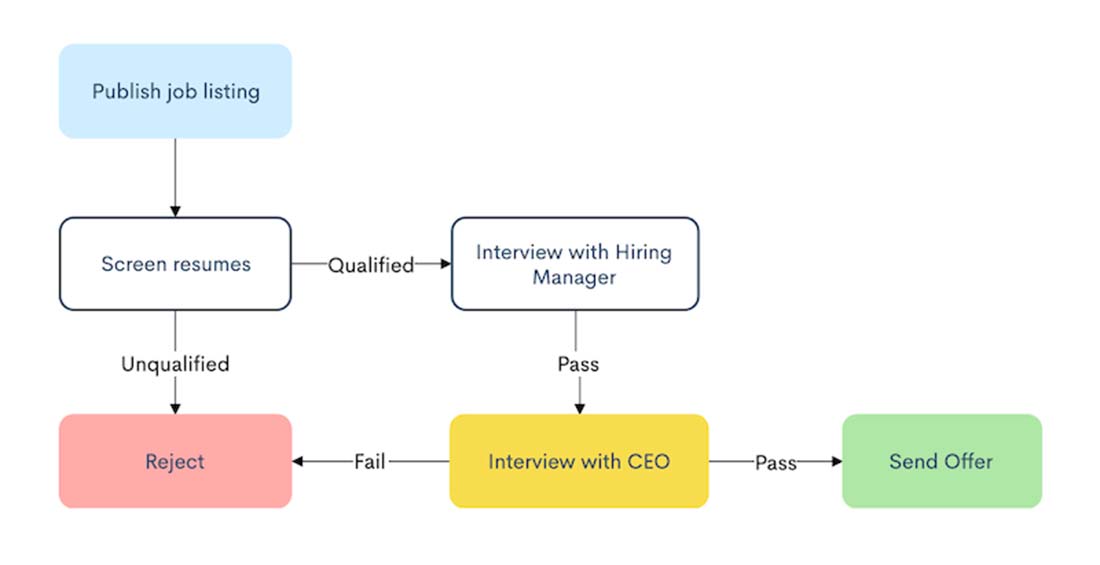 Zen Flowchart isn't just easy to use; it is a practical and functional tool. It comes with plenty of guides and information to help you maximize the use of the tool.
Other key features include:
1-click creation of charts, nodes, and links with smart connectors
Drag and drop interface with countless shapes
Minimal and intuitive interface that doesn't require training to use
1-click styling for color, text, or lines
Real-time collaboration
Ability to export or publish charts with automatic and interactive updates
Library of common symbols and components
Guide to terminology and flowchart visual aids
Plus More Tools
Zen Flowchart does more than just diagramming. It offers a suite of productivity and charting apps including:
Flowcharts
Mind maps
Wireframes
Whiteboards
Notes
Tasks
Sounds
Plus more apps coming soon
Pricing
Zen Flowchart has four flexible plans available to meet different charting needs, including a free option.
Free: Includes basic flowchart features, 3 documents per account, and limited nodes per document
Pro ($5.90 per month with annual billing): Includes unlimited flowcharts, mind maps, wireframes, and whiteboards; unlimited tasks; unlimited notes' premium sounds; real-time collaboration; 5 editors per document; and priority email support
Team ($7.50 per month per user with annual billing): Includes everything in the pro plan plus unlimited editors, share team documents, shared team folders, and team management
Enterprise ($19 per month per user with annual billing): Includes everything in team plus SSO, 99% uptime SLA, flexible payment options, and dedicated support agents
Conclusion
Zen Flowchart is a solid tool for individuals or teams with charting needs. The drag and drop interface is easy to use and if you are a web designer, the wireframing option is great. Try the free version for yourself today.