Tropicalism is a design trend that we are already seeing quite a bit of in 2023. You'll know it thanks to bright colors, fun illustrations, and a breezy feel that makes you think of summer (and maybe a cold drink).
It's a trend that draws inspiration from tropical landscapes, flora, and fauna. It is characterized by bright, bold colors, patterns featuring tropical leaves and flowers, and imagery of exotic birds and animals. The trend often incorporates organic shapes, textures, and materials to create a lush and tropical atmosphere.
The design trend extends to all elements of design, including website, illustration, and printed materials. Here's a look at the trend and how to make the most of it in your projects.
What is Tropicalism?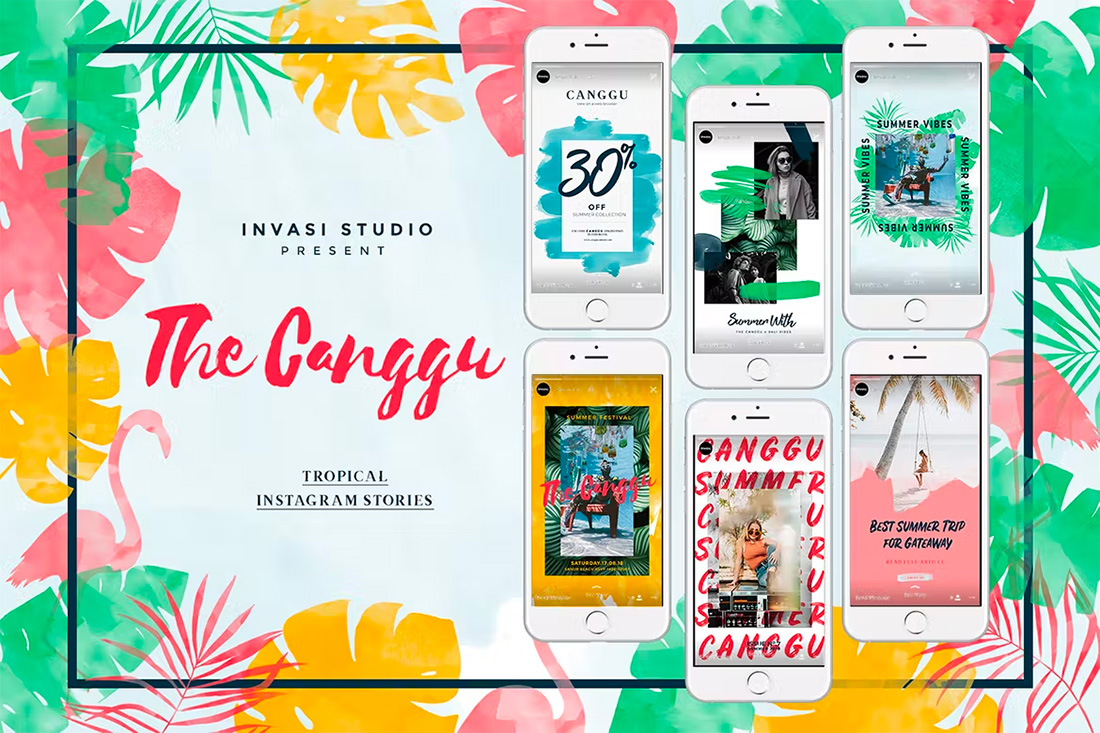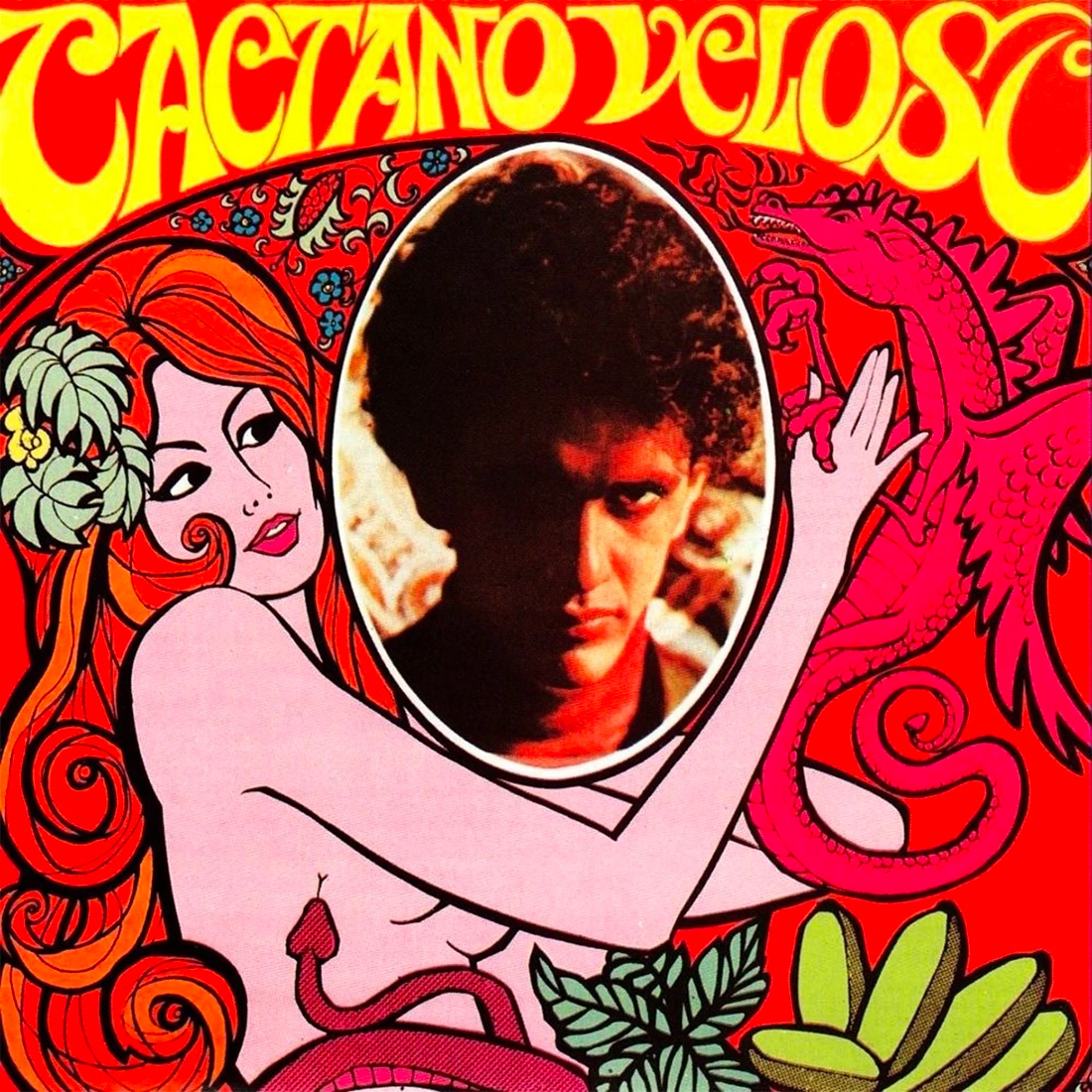 Tropicalism is a derivative of the tropicália movement in Brazil that dates to the 1960s. According to Google Arts & Culture:
"Tropicália is one of the most significant cultural movements in Brazil, encompassing music, film, visual art, and theatre. The term tropicália was first coined by artist Hélio Oiticica, for an artwork of the same name, which he exhibited at MAM Rio in 1967."
Tropicalism was everywhere during that time and particularly notable in the artwork for a lot of albums, including the example above from the cover of Caetano Veloso in 1968.
What's most notable about this design style – then and now – is that it came from a time period that was somewhat unlike the lively colorful imagery. The design was to create a happier vibe in a time of turmoil or strife. Coming out of years of the COVID pandemic, it is no surprise that this style is gaining popularity for that reason again.
Key Characteristics of this Design Trend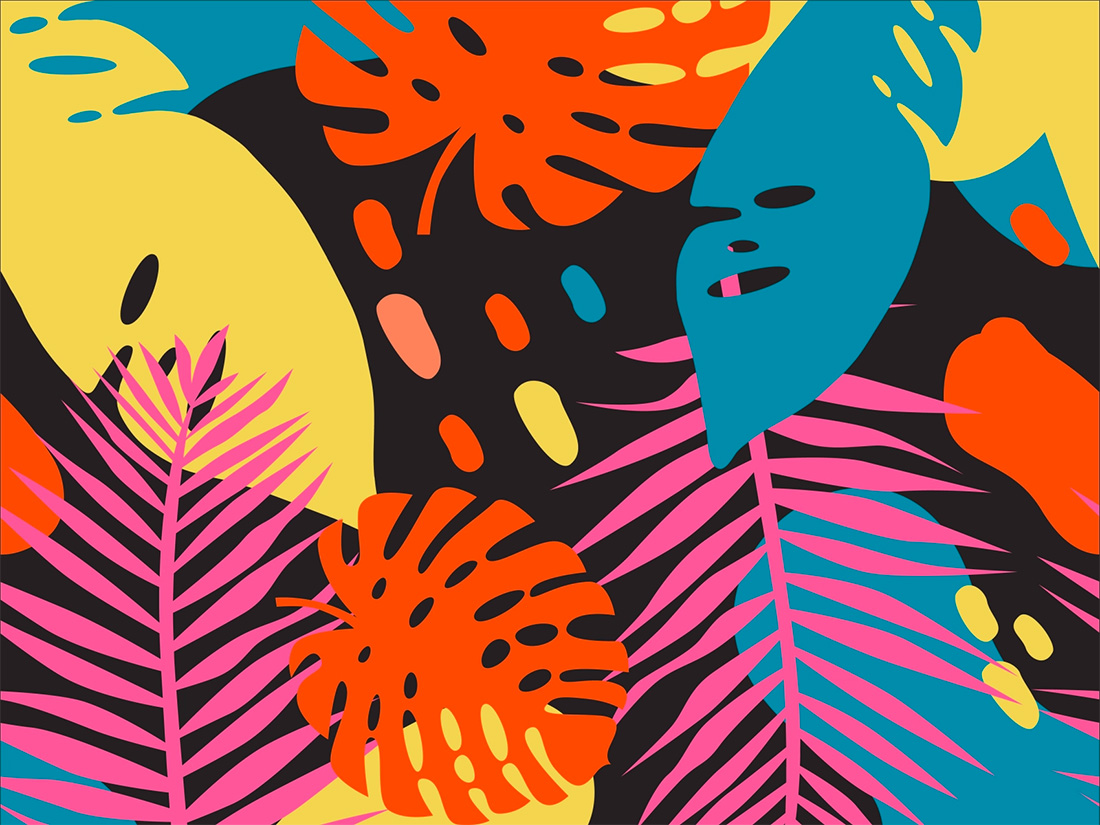 Tropicalism is fairly easy to spot due to a quite beachy feel. Tropicalism design is characterized by a lively and playful aesthetic that celebrates the natural beauty of the tropics and even evokes a sense of escapism.
Common design elements include:
Vibrant colors: Tropicalism often features bright, tropical-inspired hues like greens, blues, pinks, and yellows.
Nature-inspired motifs: You'll find plenty of tropical plants, leaves, and florals incorporated into these design schemes.
Organic forms: Designs often feature natural, curved shapes and fluid lines, evoking a sense of growth and movement.
Texture: Rattan, bamboo, and wicker are common in tropicalism design.
Folk Art: Tropicalism often incorporates elements of traditional folk art, such as hand-painted pottery or textiles.
Bold prints: Large-scale and bright prints are typical in tropicalism design, often featuring abstract designs inspired by nature.
Tropicalism can also be seen as a celebration of diverse cultures, with elements from various tropical regions around the world influencing the designs. This trend often incorporates traditional handcrafted techniques and motifs, adding to its unique and authentic feel.
Ways to Use Tropicalism in Design Projects

From digital to print projects, tropicalism has a wide variety of uses to create a very specific vibe.
For the most part, you'll find tropicalism as an illustrated element in design projects. This might include framing for other design elements such as text or as a background image. Elements can be small or large and feel realistic or a bit fantastical.
One of the most common uses of tropicalism is in the intersection with other creative mediums such as music and art, making this a popular technique for painting, music covers, and even package design.
Other ideas for using tropicalism include:
Wallpaper or interior design
Furniture and lighting
Textiles and home decor
Art projects
Social media campaigns
Color palette inspiration
Patterns for design backgrounds
Invitations or printed cards
3 Examples of Tropicalism We Love
Not only is tropicalism trending, but it also just makes us feel good. Big prints, bright colors, and fun aesthetics are hard not to love. These three websites are doing a stellar job mixing tropicalism themes into their design projects.
Papelito Brasil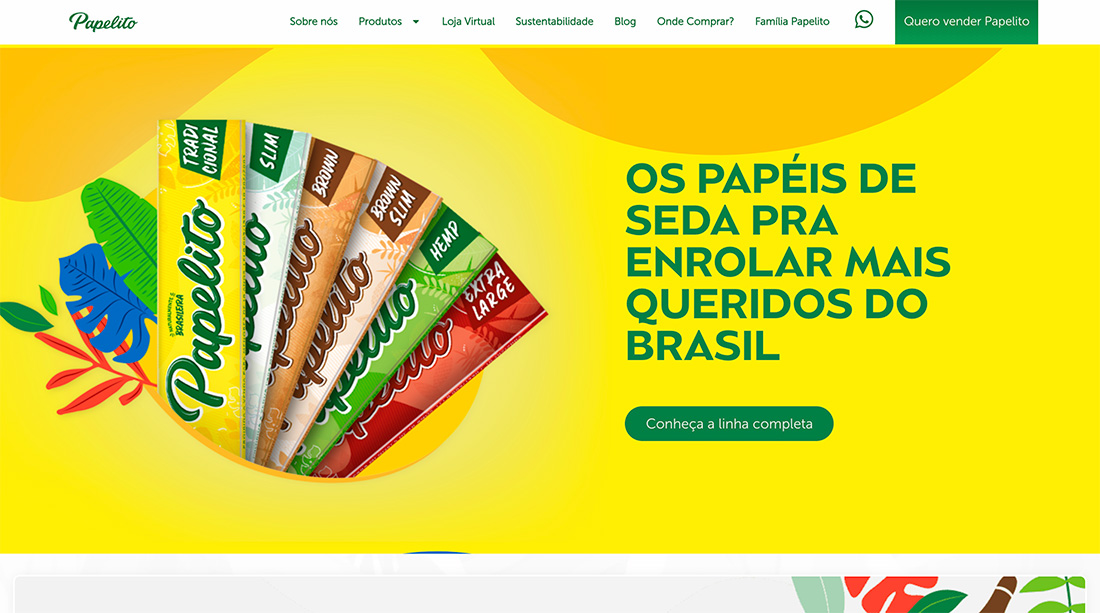 As a Brazilian company, this website is a somewhat expected use of the trend. The mix of tropical elements with the product and packaging is a nice touch. It has a fun feel but isn't overwhelming.
Tropical Moscato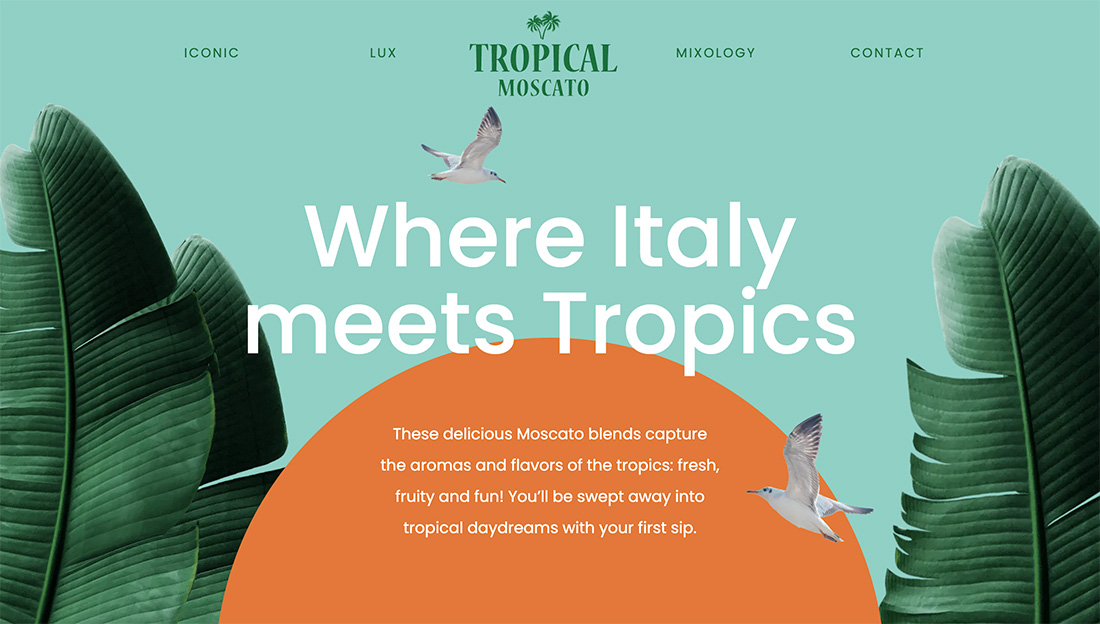 With a tropicalism vibe, this design shows that the trend doesn't have to be over the top to work effectively. There's still a fun, light feel while emphasizing the product.
The Magical Pantry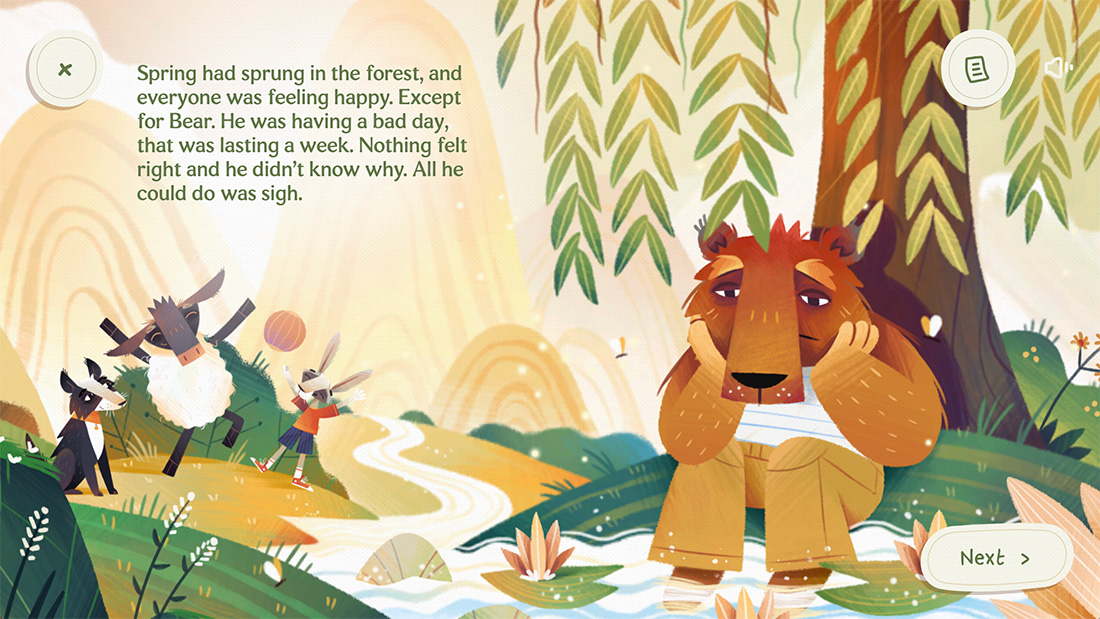 There's a yin and yang effect with tropicalism in this storybook site by Kerrygold. The character in the web adventure – you choose your own options – is sad. This is a direct conflict with the fun vibe of this design trend, but it still works thanks to color, amazing illustrations, and a natural feel. This shows that you can stretch some with the design when trying this trend out.
3 Templates to Get Started with Tropicalism
Think tropicalism might be great for an upcoming project and don't know where to start? We've snagged a few templates with just the right feel to jumpstart your design inspiration.
Tropical Summer Frames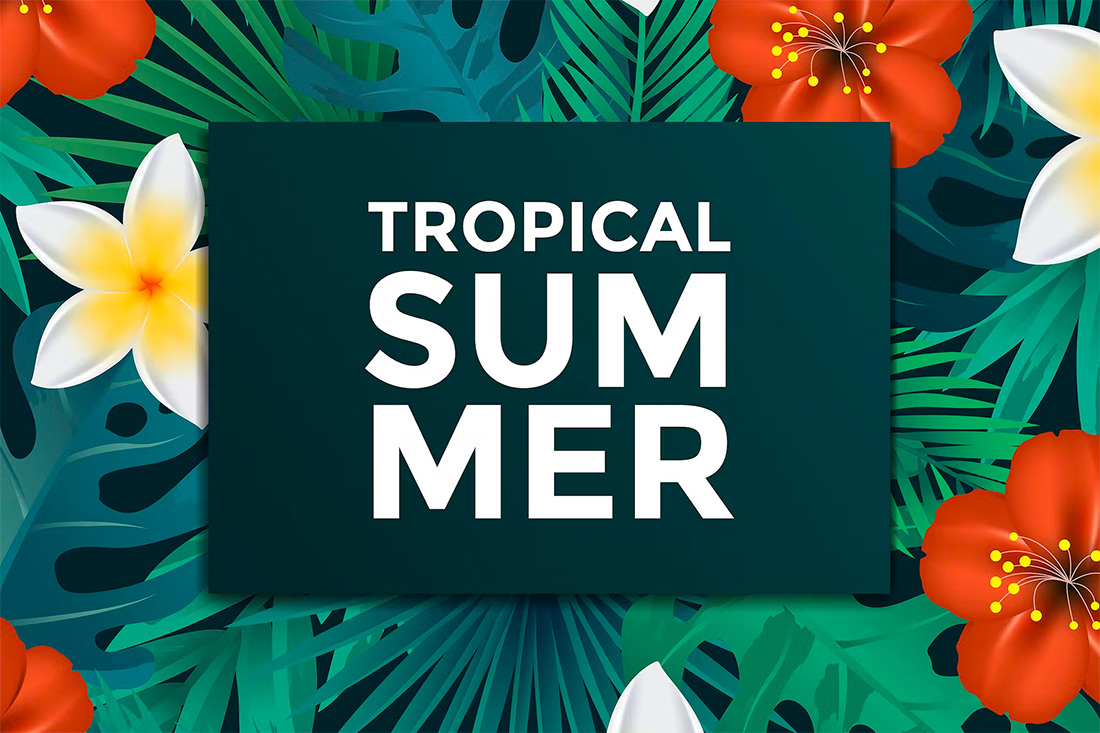 Bright leaves and floral illustrations are paired with bold text boxes in several styles. The vector illustrations can be used for anything from a background print to invitations.
Summer Weekend Poster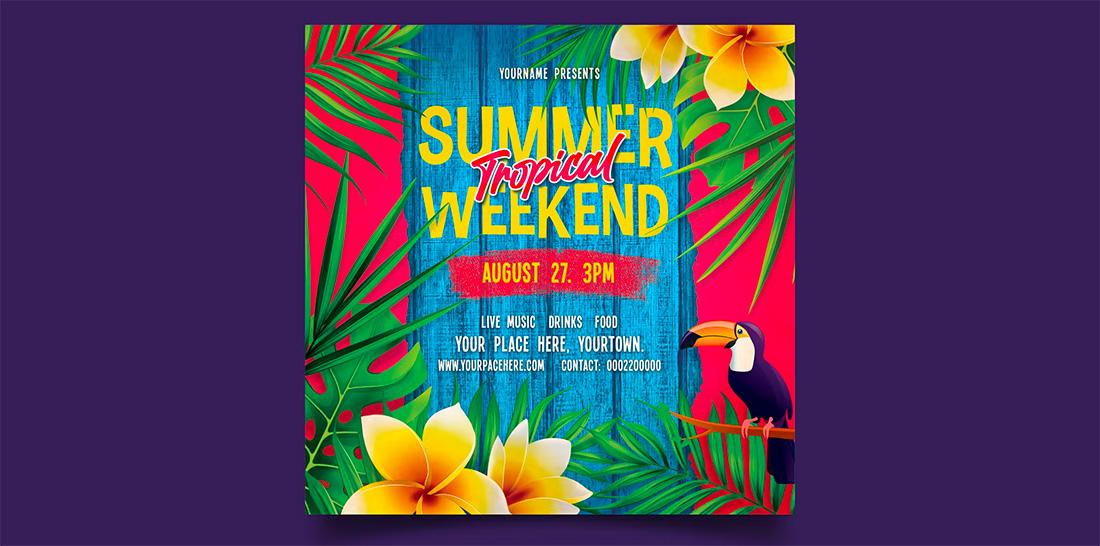 This layered PSD has a lot of options for a bright poster or invitation design. The bright color really makes this design stand out.
Summer Vacation and Travel Landing Page Template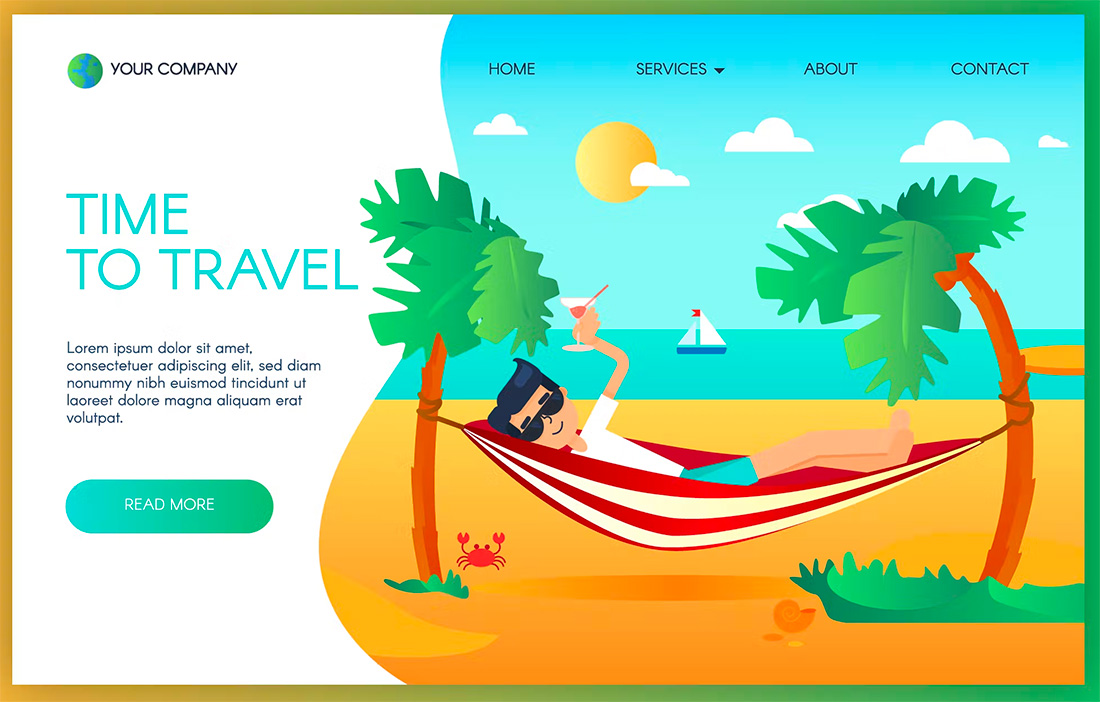 Use the tropicalism theme for a website design as well. This landing page template has a simple tropicalism feel that's not over the top and is easy to incorporate with almost any other website theme. The vector illustration is included with the design package and everything is editable.
Conclusion
Tropicalism is a fun design trend that's rooted in some pretty significant history. We love the look and feel – bright, fun, and visually interesting – and hope to continue seeing more of this website and graphic design trend throughout 2023.
Is this something you think you'll design with? To maximize the potential of the trend, start with a small element – such as the example from Wallet Hub – and extend the aesthetic from there.