Apple's Keynote is a game changer for presentations, turning a traditionally mundane task into a creative and engaging process. Now, imagine having all that power right in the palm of your hand. Yes, we're talking about Keynote on iPhone!
Gone are the days when you need to lug around your laptop to work on your presentations. With Keynote on iPhone, you can create, edit, and present your slides on the go. Whether you're commuting, waiting for a meeting, or simply away from your desk, your presentation is just a tap away.
And guess what? You don't need to be a tech wizard to use Keynote on iPhone. It's user-friendly and intuitive, designed to make mobile presentation-making a breeze. Let's take a look at some useful tips to get the most out of Keynote on your iPhone.
Understanding Keynote on iPhone
Keynote for iPhone is more than just a simple mobile application; it's a comprehensive presentation tool packed with features that are suited for a mobile environment. Let's break down some of the key features and benefits of using Keynote on your iPhone.
User-friendly Interface
Apple is known for its intuitive interfaces, and Keynote on iPhone is no exception. Even on a smaller screen, the app maintains a clean, organized layout that's easy to navigate. Key options and tools are easily accessible, making the process of creating or editing slides simple and straightforward.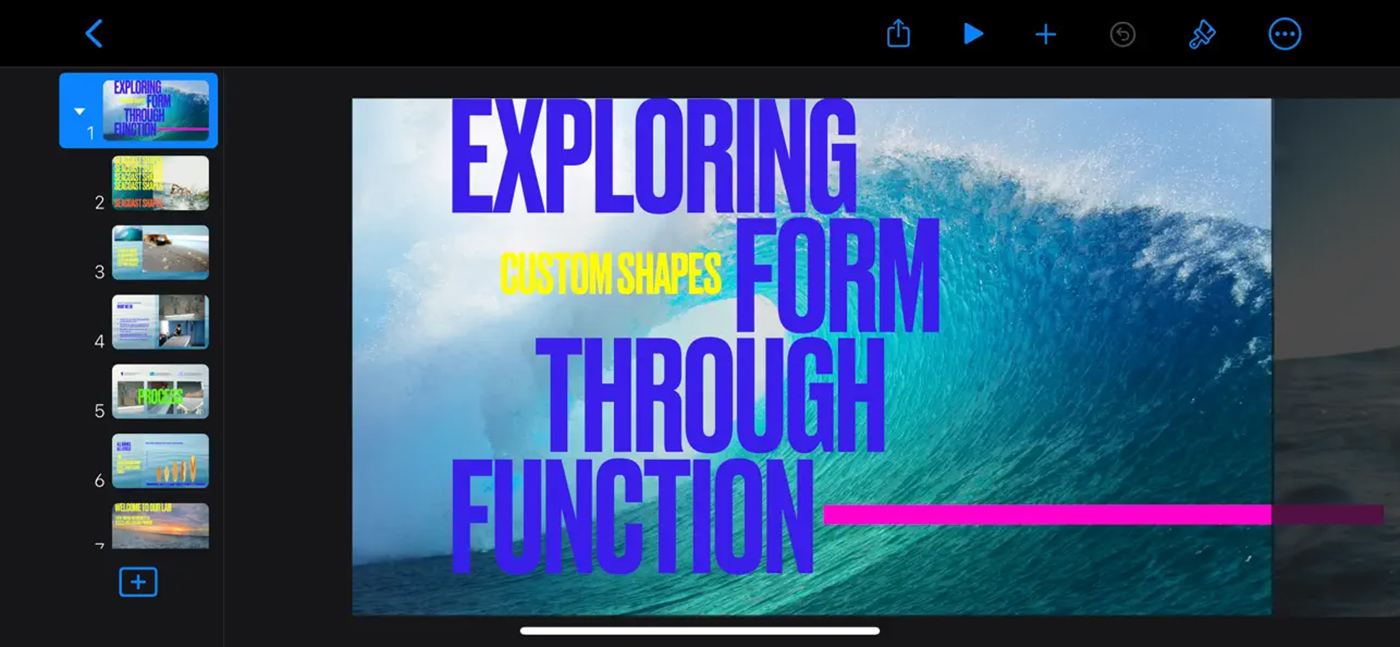 Versatile Text and Multimedia Editing
Keynote on iPhone is not just a viewer; you can actually create and edit presentations directly on your phone. You can add text boxes, shapes, images, and even videos. The text editing tools offer a wide range of fonts, sizes, and colors, so you can match your slide's content to your overall design.
Pre-made Templates
Starting from scratch can be daunting, especially on a smaller screen. Keynote for iPhone offers a variety of pre-made templates for different purposes like business presentations, educational slides, or creative showcases. These templates come with pre-set fonts, colors, and formats, giving you a professional-looking base to start from.
Seamless iCloud Integration
With iCloud, your presentations are updated in real-time across all your Apple devices. This means you can start creating a presentation on your iPhone during your commute and finish it on your Mac when you get to the office.
On-the-Go Presentation
With Keynote on iPhone, your presentations are always with you. You can present right from your iPhone, making it an ideal tool for unexpected meetings or last-minute rehearsals. You can even use AirPlay to present on a larger display if one is available.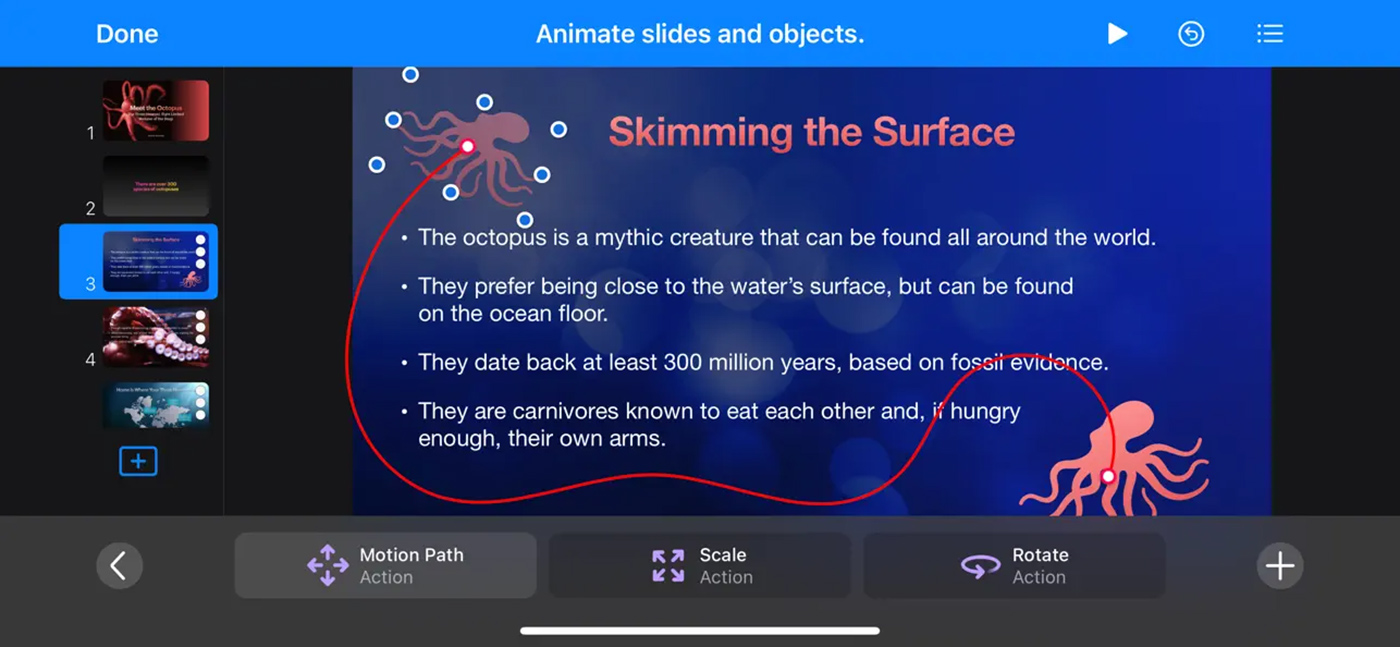 Now that we've explored the key features of Keynote on iPhone, let's look at some tips for getting the most out of this powerful presentation tool.
Five Useful Tips for Keynote on iPhone
Here are five tips to help you maximize your use of Keynote on iPhone:
1 Use Pre-Made Templates
Using pre-made templates can be a huge time saver. Instead of starting from scratch, you can choose from a variety of designs that fit your presentation's theme. These templates come with a coordinated color scheme, fonts, and pre-set slide layouts, saving you the effort of design decisions. Customize the template to suit your needs and remember, consistency is key to a professional-looking presentation.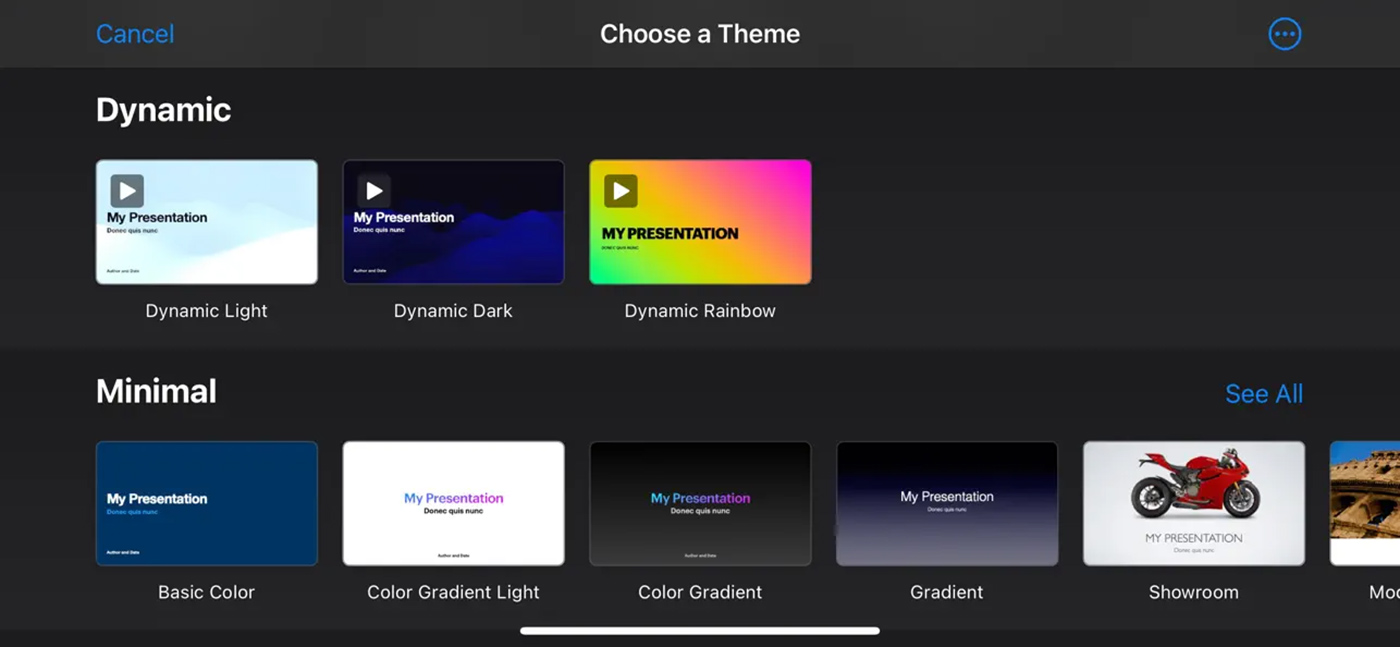 2 Take Advantage of iCloud
With iCloud, your presentations are updated in real-time across all your Apple devices. This means you can start creating a presentation on your iPhone and finish it on your Mac or iPad. This seamless integration allows for flexibility and convenience. Remember to sign in to your iCloud account and enable Keynote in your iCloud settings to take advantage of this feature.
3 Use Siri Shortcuts
Siri isn't just for asking questions or setting reminders. It can also be used as a shortcut for Keynote commands. You can ask Siri to open a specific presentation, create a new one, or even start a slideshow. This feature can save you time and make it even easier to access and control your presentations. To use this feature, go to Settings > Siri & Search > All Shortcuts, and then find Keynote under 'Suggested Shortcuts'.
4 Master Touch Controls
Learning the touch gestures for selecting, editing, and moving objects can significantly improve your efficiency when using Keynote on iPhone. For instance, you can tap and hold to select an object, then drag it to move it. Or, use a two-finger pinch to zoom in or out. The more you use these touch controls, the more natural they'll feel.
5. Practice Your Presentation
With Keynote on iPhone, you can rehearse your presentation anywhere and anytime. Open your presentation in Keynote and tap 'Play' to start the slideshow. As you go through the slides, you can also view your presenter notes to help you remember key points. This is a great way to make use of downtime or prepare for an upcoming presentation.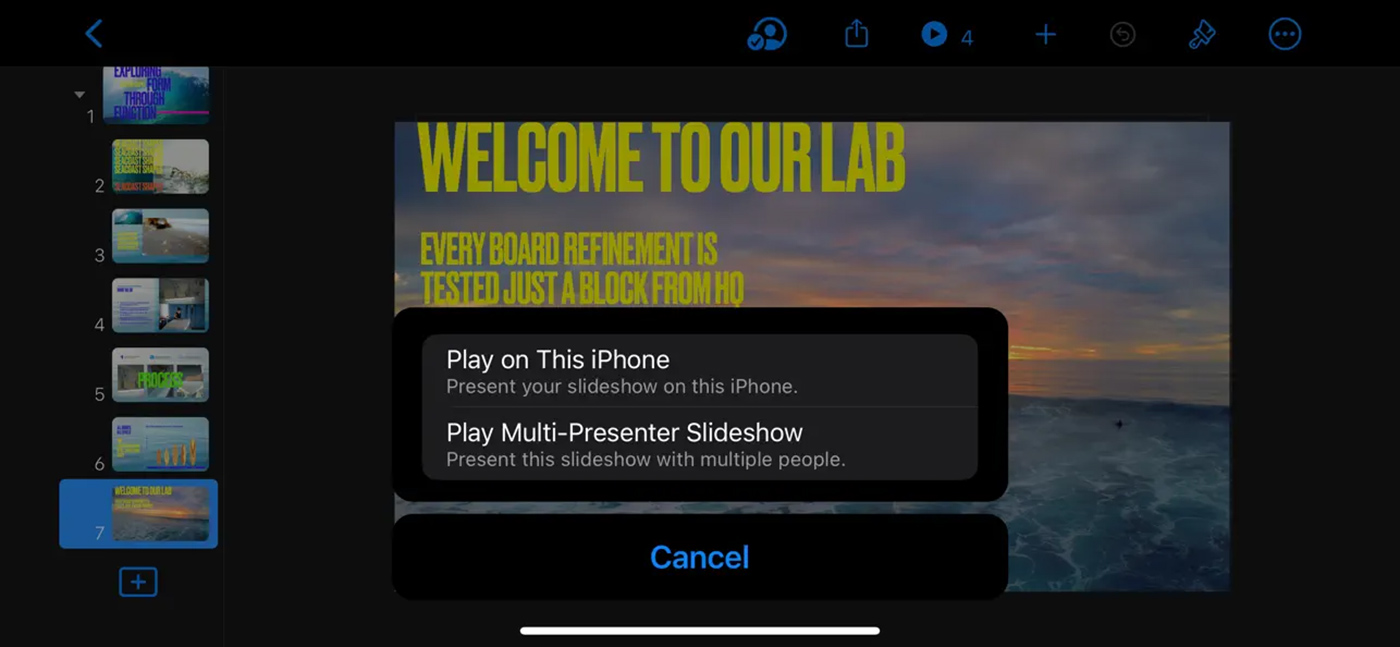 With a clear understanding of Keynote's features on iPhone and these tips at your disposal, you are now well-equipped to create impressive presentations on the go. Happy presenting!
Conclusion
Keynote on iPhone is more than just a stripped-down version of the desktop application.
It's a fully-fledged presentation tool that's portable, convenient, and surprisingly powerful. With these tips, you should now be better equipped to make impressive presentations using Keynote on your iPhone. Ready to captivate your audience? Let's get started!