Figma is a design tool that streamlines the design process, making it easy to create beautiful designs for mobile apps and other products. Figma is also great for personal use, as it is easy to learn and use. Overall, Figma is an excellent design software that can be used for a variety of purposes.
See also : Learn Figma – Top Free Figma Courses 2022
If you're looking to get started with Figma, or if you're already using the software and want to level up your skills, you'll need to check out some free Figma resources. There are tons of great UI kits, wireframe kits, elements, and basic Figma templates available for free online, and they can help you quickly design better interfaces and user flows. Plus, using free resources is a great way to learn more about Figma and how to use its powerful features. So why not take advantage of all the free Figma resources out there? You might just be surprised at how much they can help you improve your workflow.
See also : The Ultimate Collection Of 500+ Free Figma Templates
Figma Community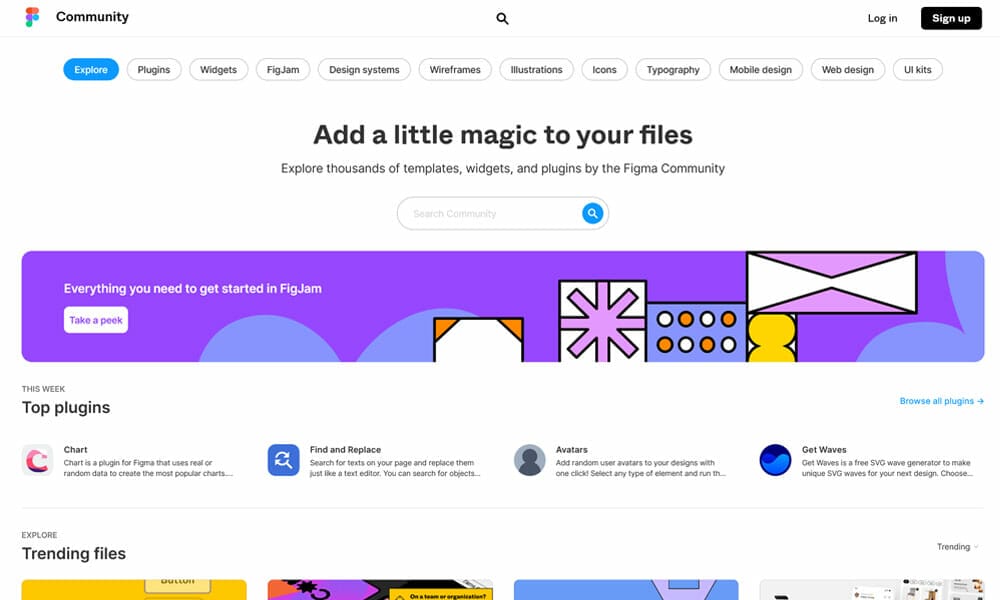 Figma Community is a great way to explore thousands of templates, widgets, and plugins created by the Figma Community. With so many options to choose from, you're sure to find the perfect one for your needs.
Figma Elements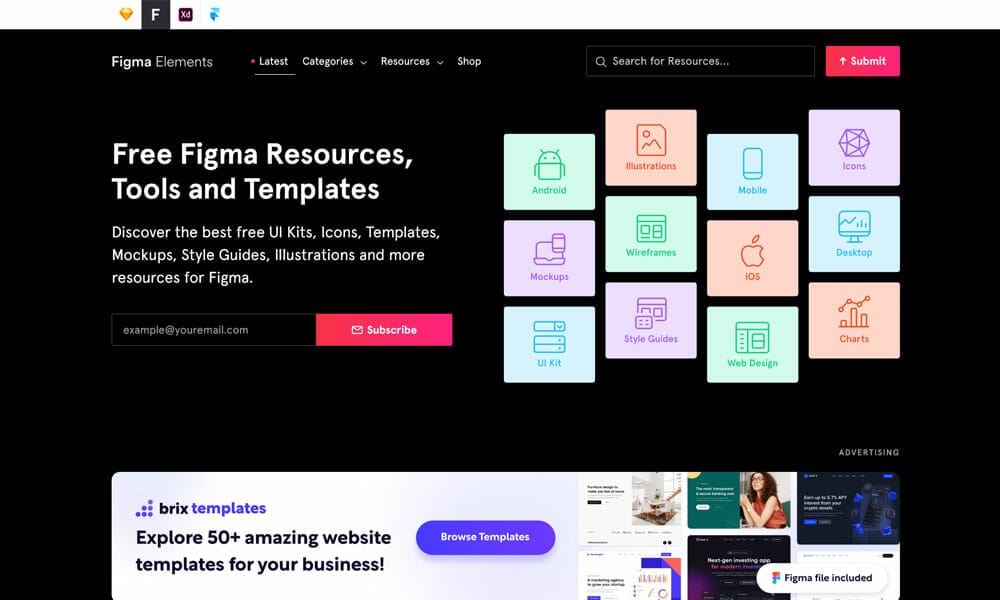 Figma Elements is the perfect place to discover the best free UI Kits, Icons, Templates, Mockups, Style Guides, Illustrations and more resources for Figma. With Figma Elements, you can easily find the perfect resource for your next project, and get started on making your vision a reality.
Figma Themes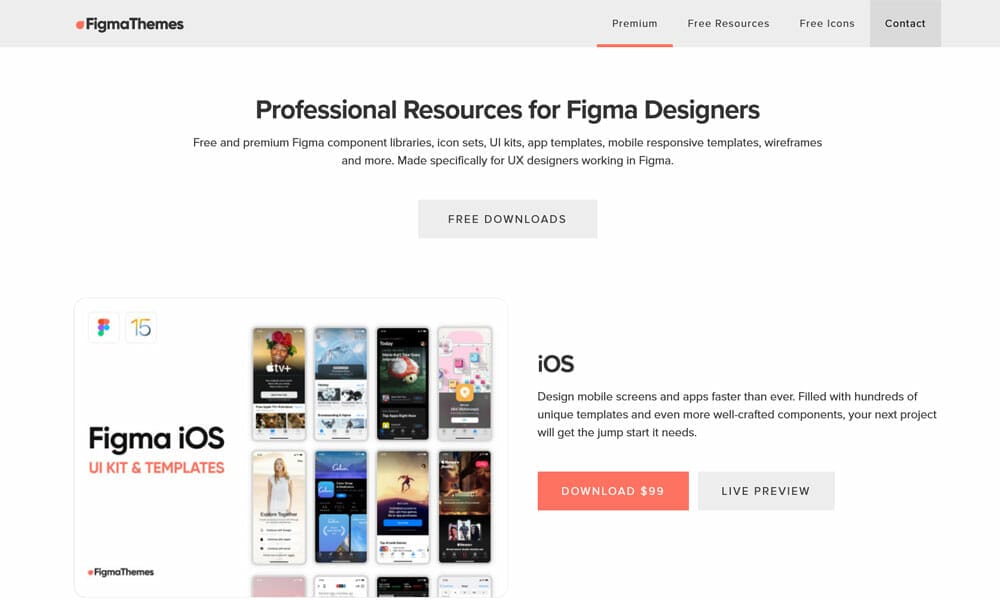 Figma Themes is a repository of free and premium Figma component libraries, icon sets, UI kits, app templates, mobile responsive templates, wireframes and more. All of the resources are made specifically for UX designers working in Figma. Whether you're looking for a ready-made solution or some inspiration for your next project, Figma Themes has you covered.
Template Freebies
Figma templates, UI kits, and wireframe kits are all available for free on Template Freebies. Used by designers and entrepreneurs worldwide, Template Freebies is a great resource for anyone looking to create stunning designs. With a wide variety of templates to choose from, you're sure to find the perfect one for your project.
UI Design Daily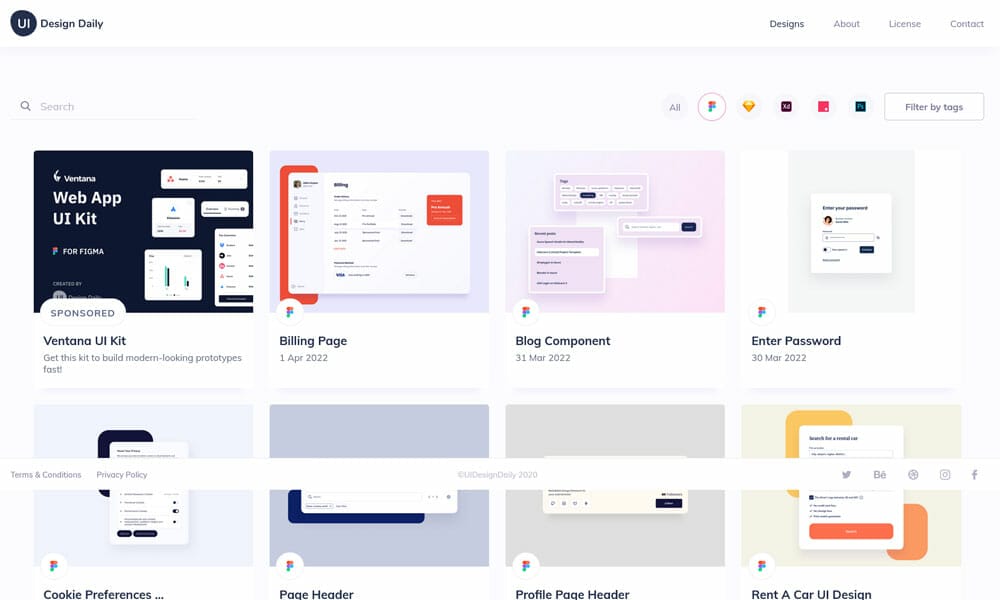 UI Design Daily is a curated collection of Ildiko's best UI design work. The product includes daily UI design inspiration, tips, and resources.
Set Product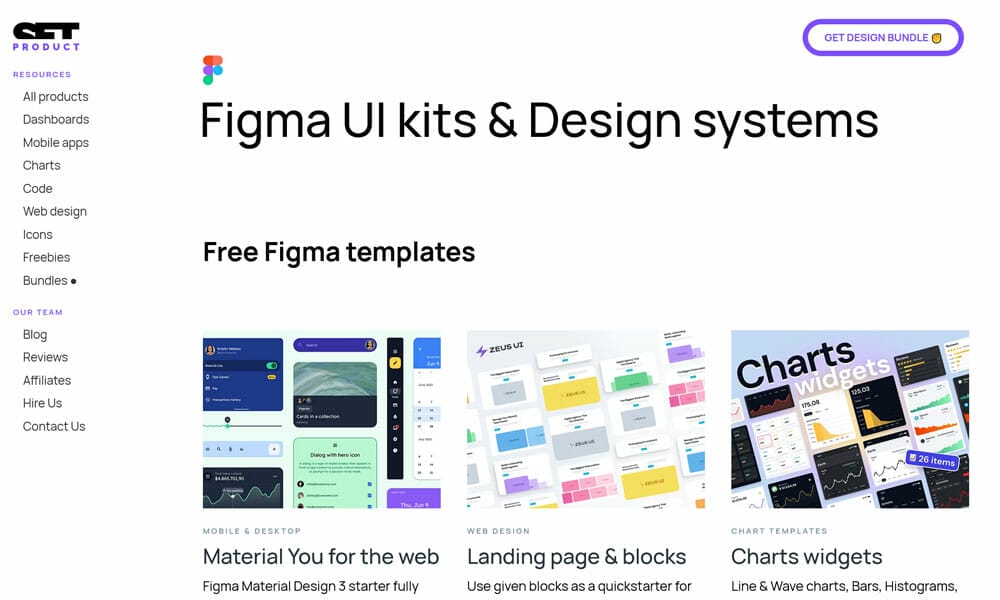 Looking for a Figma templates? Look no further! Set Product has a plethora of Figma templates for you to choose from. Whether you need a figma website template, app template, or anything in between, they have got you covered. Plus, their templates are always updated so you can rest assured you're getting the latest and greatest.
Figma Files
Figma Files is a website where you can find a variety of user-submitted Figma resources, including free figmatemplates, plugins, and more. Whether you're a beginner or a seasoned pro, Figma Files has something for everyone.
UI Design Templates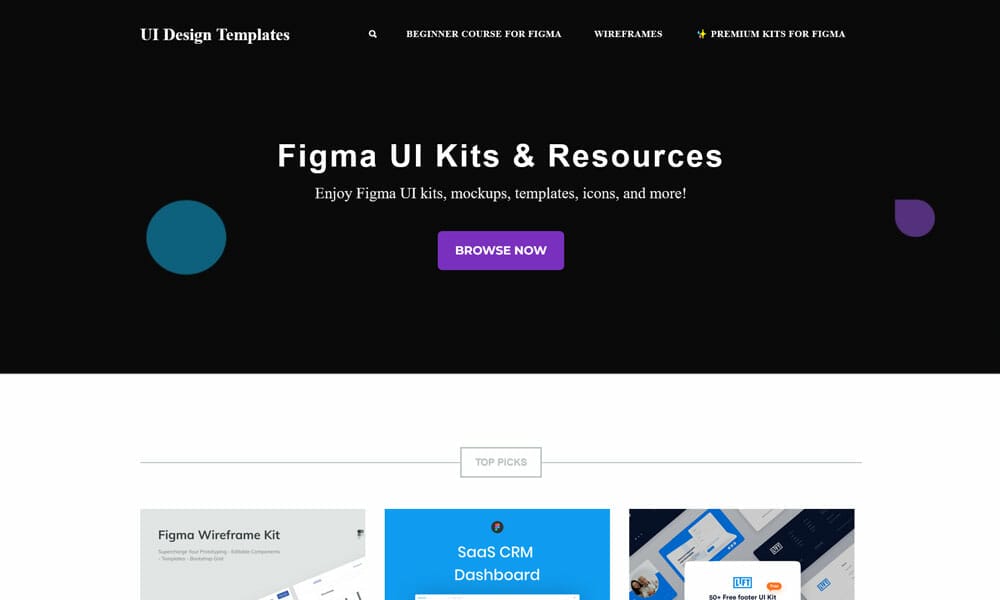 If you're looking for Figma UI Kits, look no further than UI Design Templates! They offer a wide selection of Figma UI Kits that are sure to meet your design needs. With their easy-to-use kits, you'll be able to create beautiful, professional designs in no time.
Free Figma Templates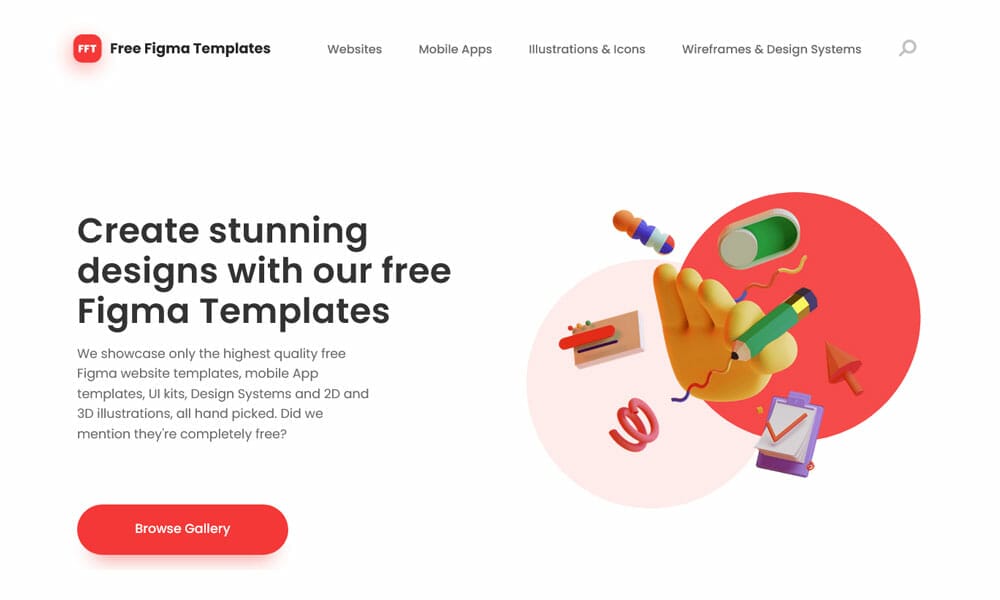 Frustrated with Figma templates that don't actually work? Tired of searching for hours to find the perfect website design or graphic? Choose from their huge database of the best free web templates and UI kits that are available. These are hand-picked and tested, so you know you can rely on them. It's time for good design again.
Freebie Supply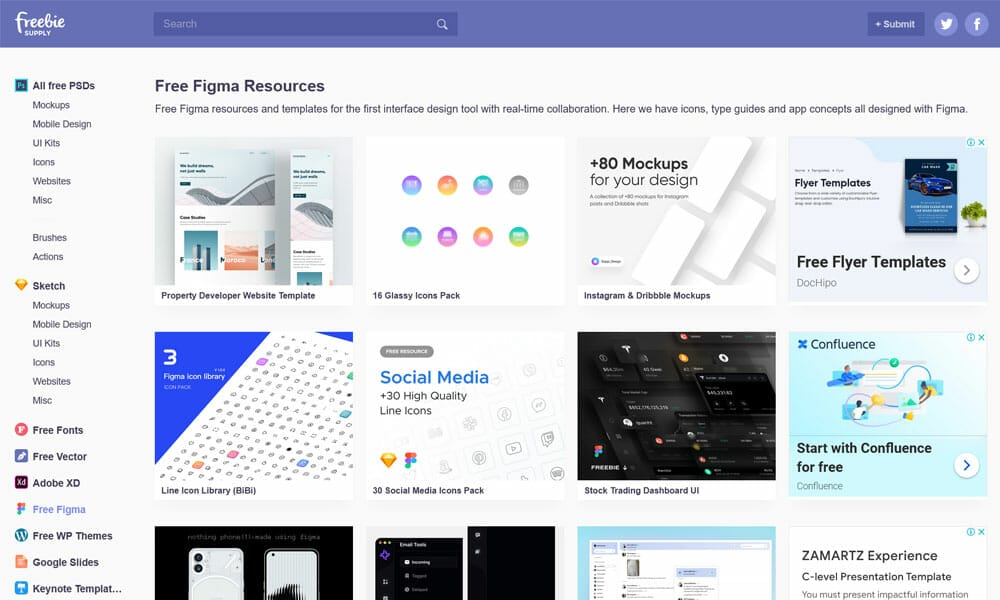 Freebie Supply is a collection of Figma resources and templates that help you design beautiful interfaces with real-time collaboration. With Freebie Supply, you have access to icons, type guides, and app design concepts all designed with Figma. Freebie Supply makes it easy to design interfaces that are both beautiful and functional.
UX Crush
UX Crush is a website that offers free Figma templates and UI kits to help with your design projects. The templates and kits are easy to use and offer a range of features to help you create the perfect UI designs.
UI kits Now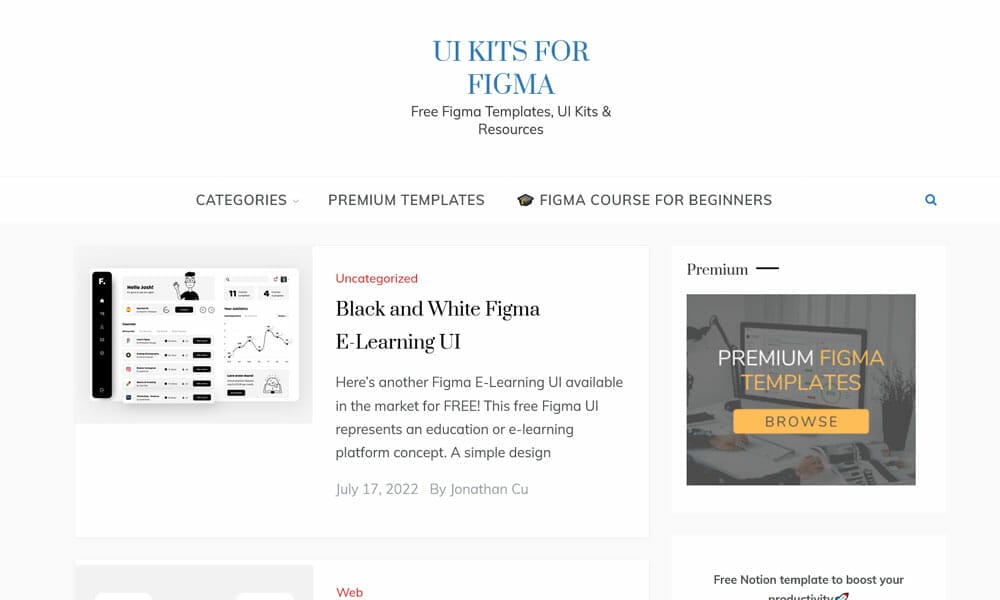 Looking for some high-quality Figma templates and UI Kits? Look no further than UI Kits Now! They have got a great selection of Figma templates and UI Kits for you to choose from, and best of all, they're all free! So why wait? head on over to UI Kits Now and start browsing today!
Figma Resource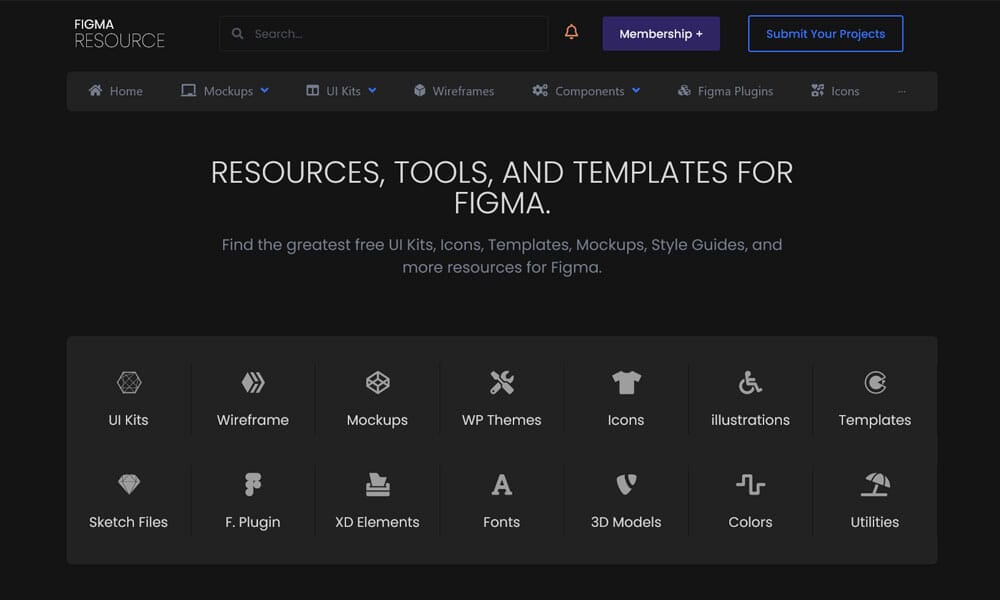 Figma Resource is a website that provides users with a variety of tools and templates for Figma. This resource is perfect for designers who are looking for ways to improve their workflow and get the most out of their Figma experience. With Figma Resource, designers can find UI Kits, Icons, Templates, Mockups, Style Guides, and more.
Captain Design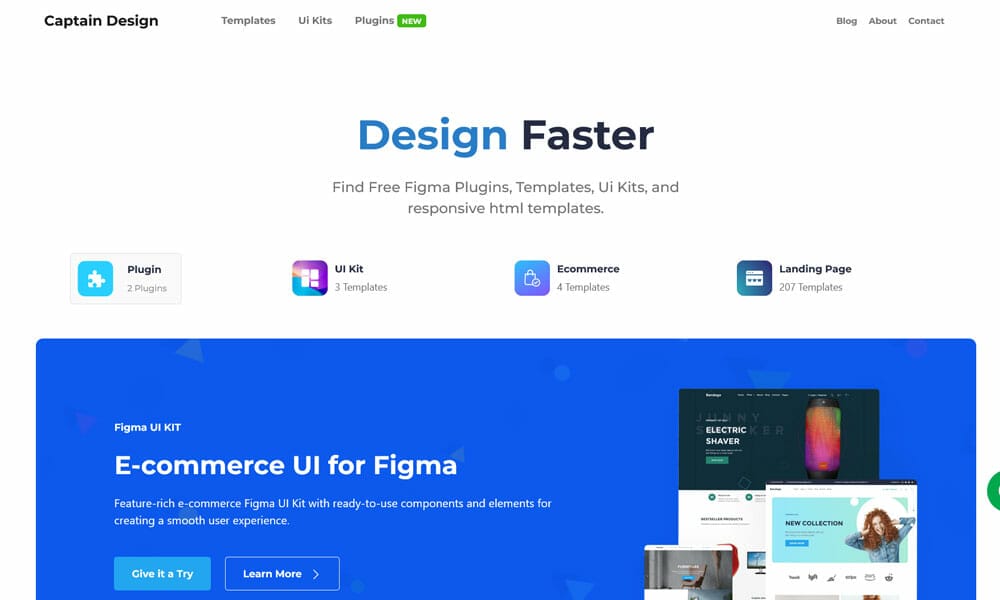 Captain Design marketplace offers an extensive collection of Figma resources such as UI kits, mobile and Figma website templates that can help you speed up your design process. With both free and premium options available, you can find the perfect fit for your project. Browse through their selection and find the perfect design resources today.
Design Systems For Figma
Design Systems For Figma is a collection of high-quality design systems from all over the globe. This comprehensive library of design systems will help you rapidly prototype and build complex user interfaces.
Dribbble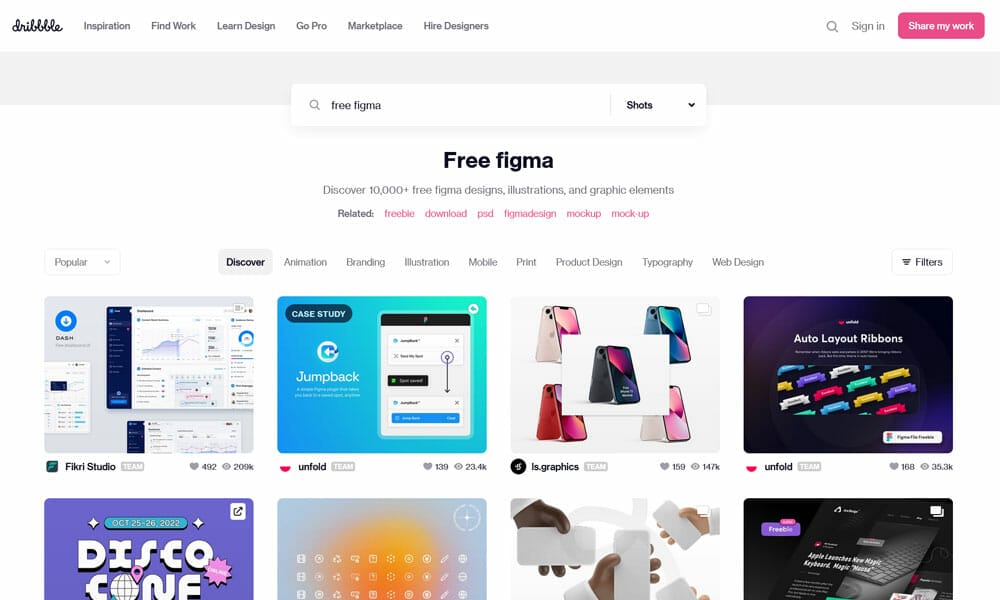 Dribbble is a great resource for designers who are looking for free design resources. The site has a wide range of design elements that can be used in a variety of projects.
The post The Ultimate Free Figma Resources 2022 appeared first on CSS Author.